In Germany most families have an "Advent wreath" (in german: "Adventskranz).
It is a wreath out of fir twigs and decoration material plus 4 candles.
The 4 candles stands for the last 4 Sundays before christmas (December 24).
During those 4 weeks before christmas, the candles can be lighted up, but only one per Sunday.
That means in the first week only one candle can be lighted up and
after the second Sunday in the second week a second candle can be lightend up and so on.

Some historians are of the opinion, that a german protestant pastor and a pioneer in urban mission work named
Johann Hinrich Wichern (1808–1881) was the inventor of the modern Advent wreath.
During Advent, children at the mission school "Rauhes Haus", founded by Wichern in Hamburg,
would ask daily if Christmas had arrived.
In 1839, he built a large wooden ring (made out of an old cartwheel) with 19 small red and 4 large white candles.
A small candle was lit successively every weekday during Advent.
On Sundays, a large white candle was lit.
The custom gained ground among Protestant churches in Germany and evolved into the smaller wreath with four or five candles known today.
Roman Catholics in Germany began to adopt the custom in the 1920s,
and in the 1930s it spread to North America.
Source: Wikipedia
Mr. and Mrs. Santa Claus

We drive to the Northpole...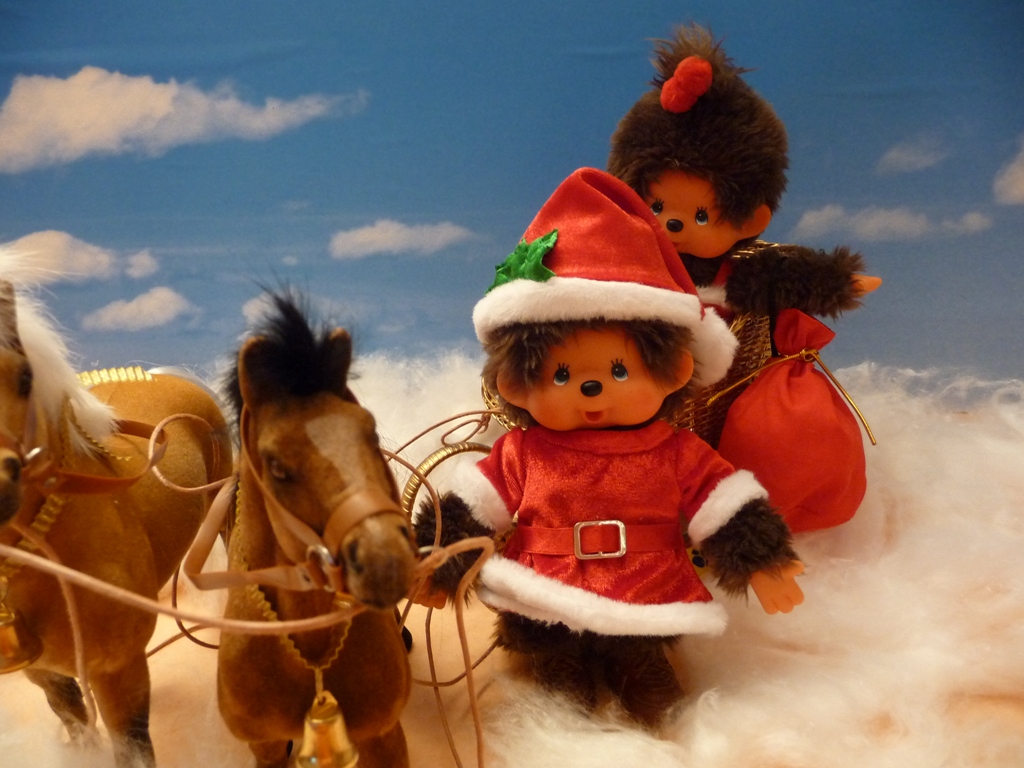 ...to meet the other Santas
Oh, it is very cold today.
Every year we have to plan, who of us travel to which part of the earth to deliver the presents.
Santa Claus has Mrs. Claus who helps him to deliver the presents to the kids
and my partner is my beloved angel who helps me.
In the moment I work alone, but maybe someday I will meet my Mrs. Claus.
Delivery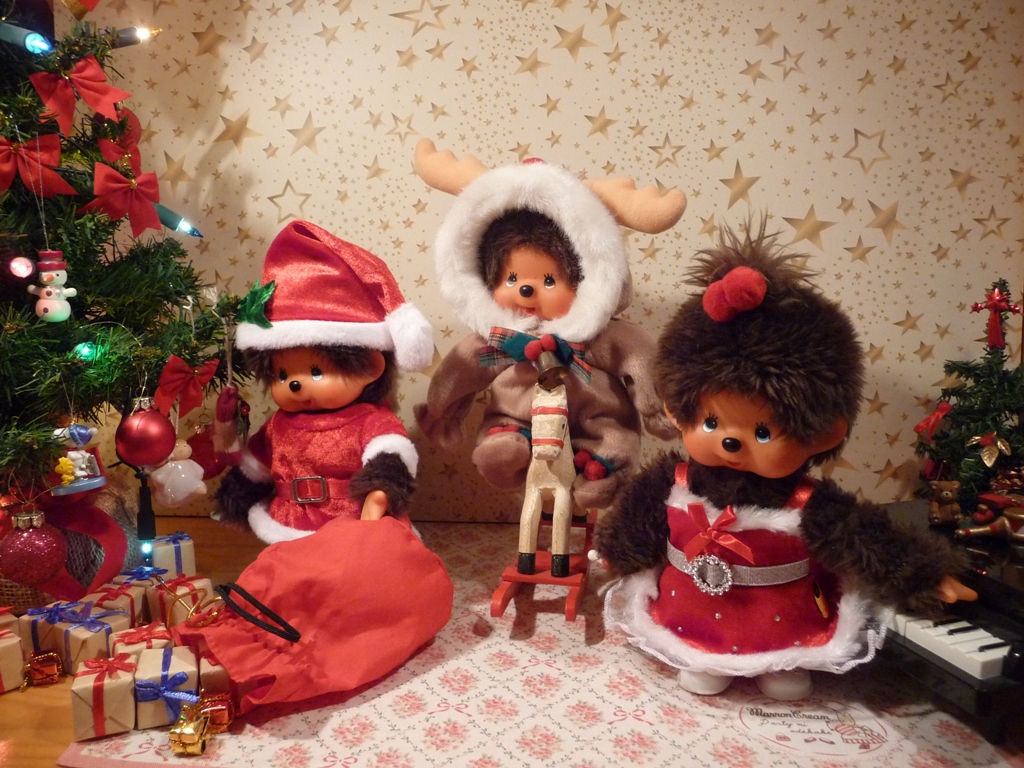 What a nice decorated room!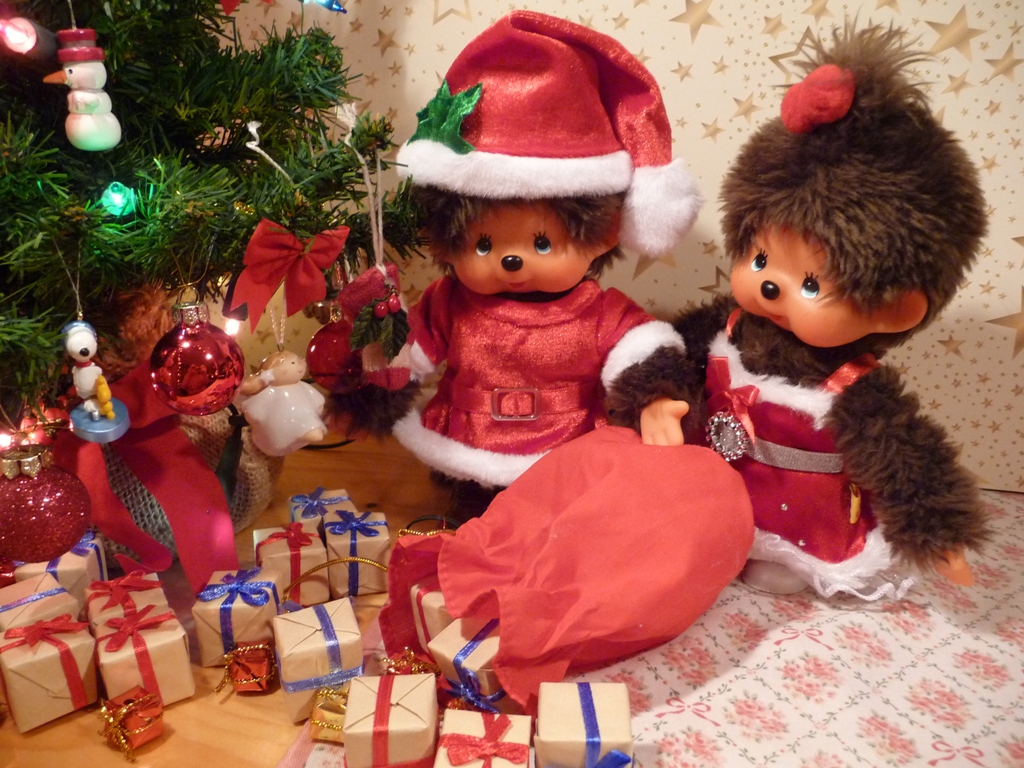 Here are the presents!



Hello, every year I help Mr. and Mrs. Santa Claus to deliver the presents.



I looooooooove it!



This is my friend Mr. Snowman. He is so cool, hehe :o)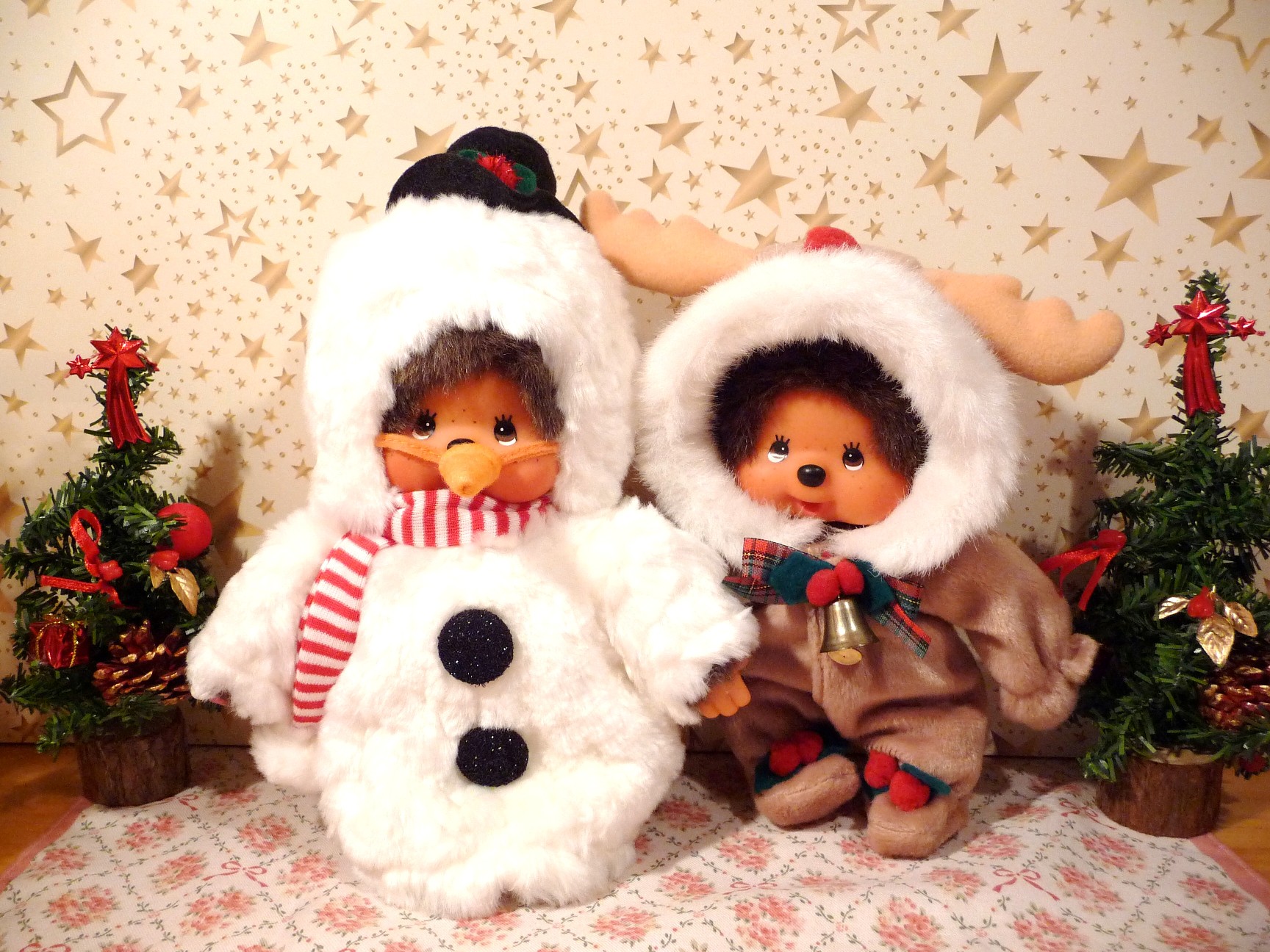 A big thank to my two friends in HK and Japan without whom I could not show you those two cute christmas Monchhichis (and the baby below) .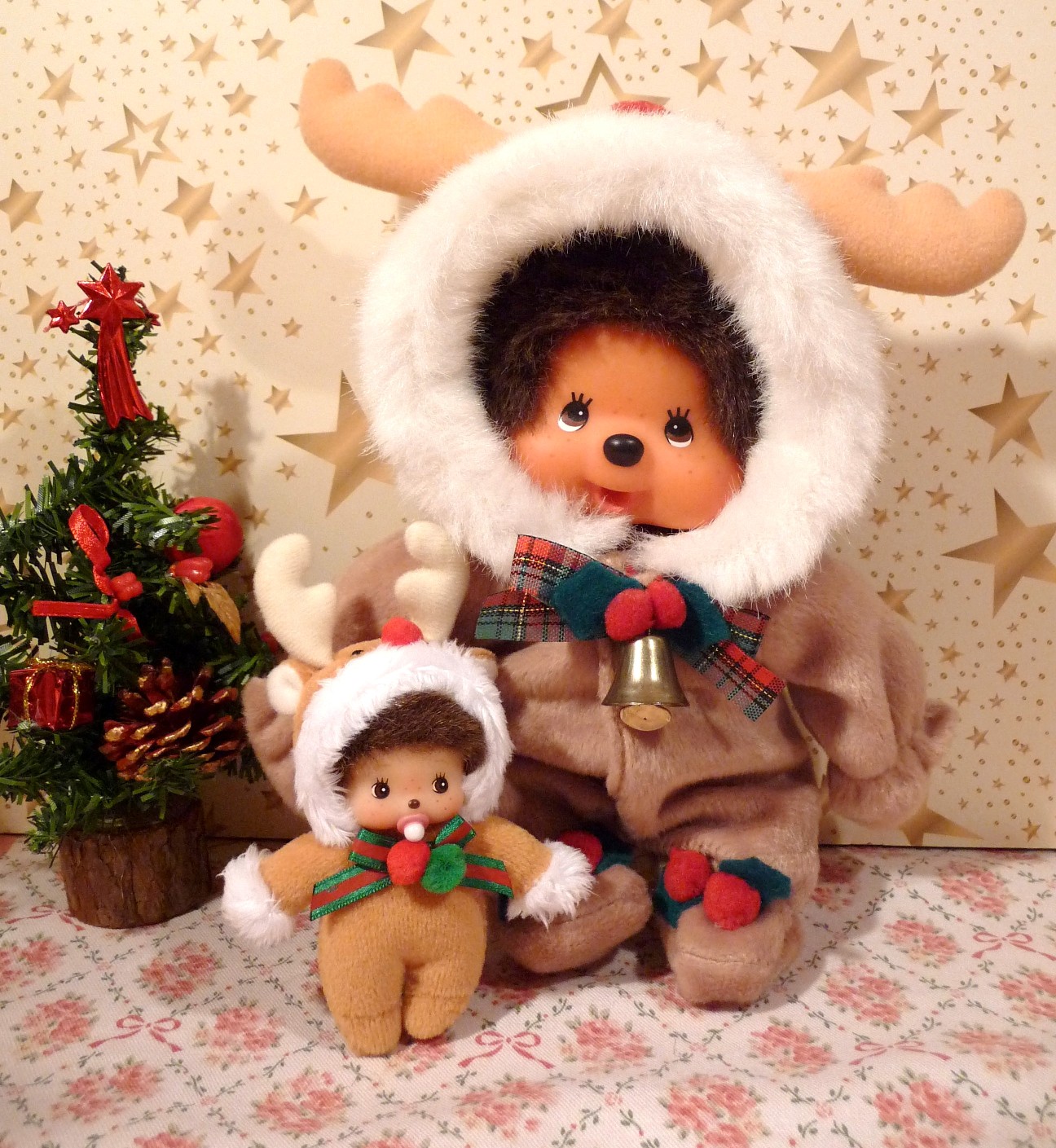 This is my daughter. She will help me in the future.



I have a lot of fun, to watch wonderful ornaments. I like that one!



Do you know, what I like to do?



Come with me



This is it! I love to arrange presents as surprise for the kids.






Angels

We check, if everything is well prepared for the kids.
Oh, I watch the wonderful arrangement of Mrs. Claus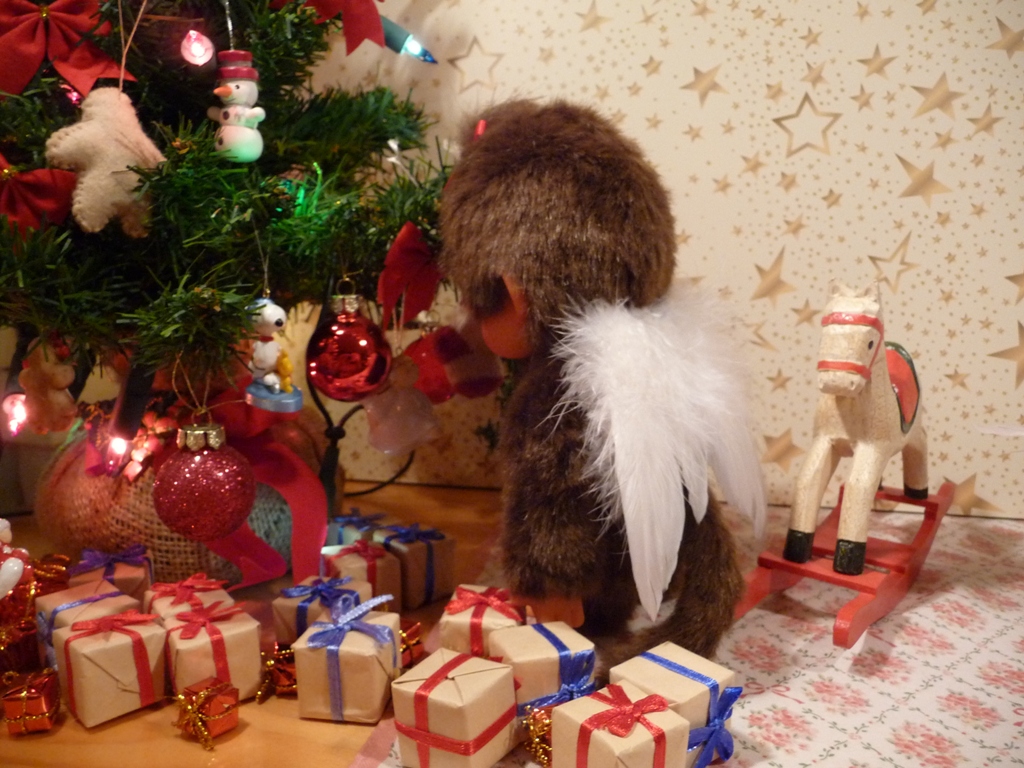 Tree check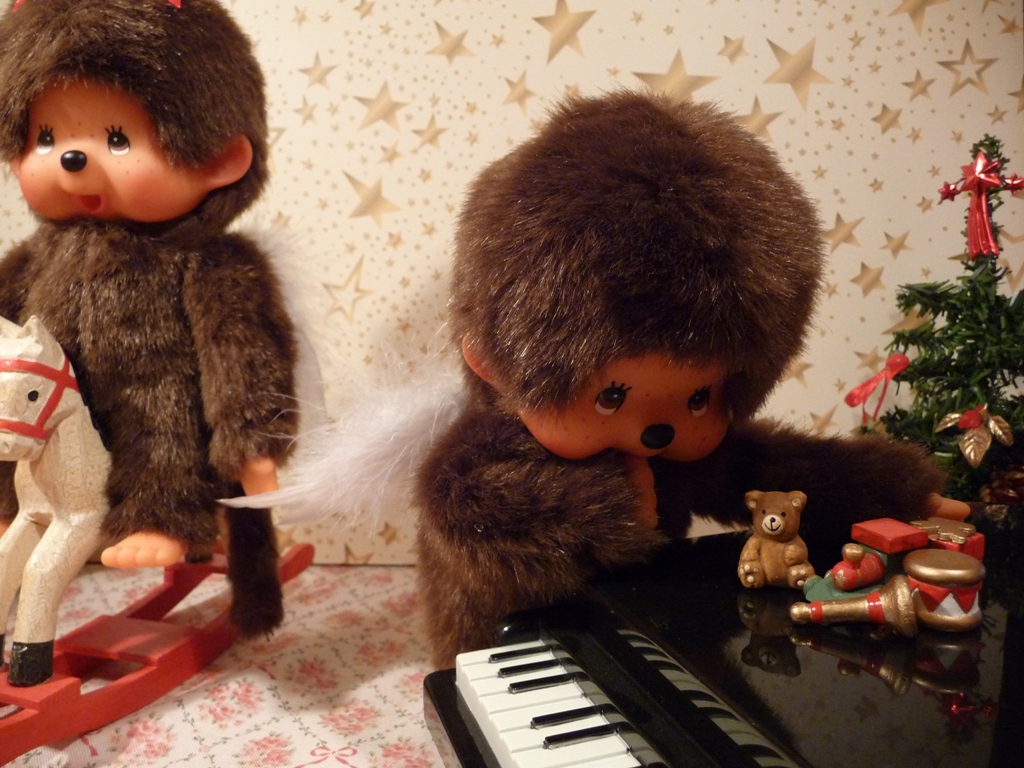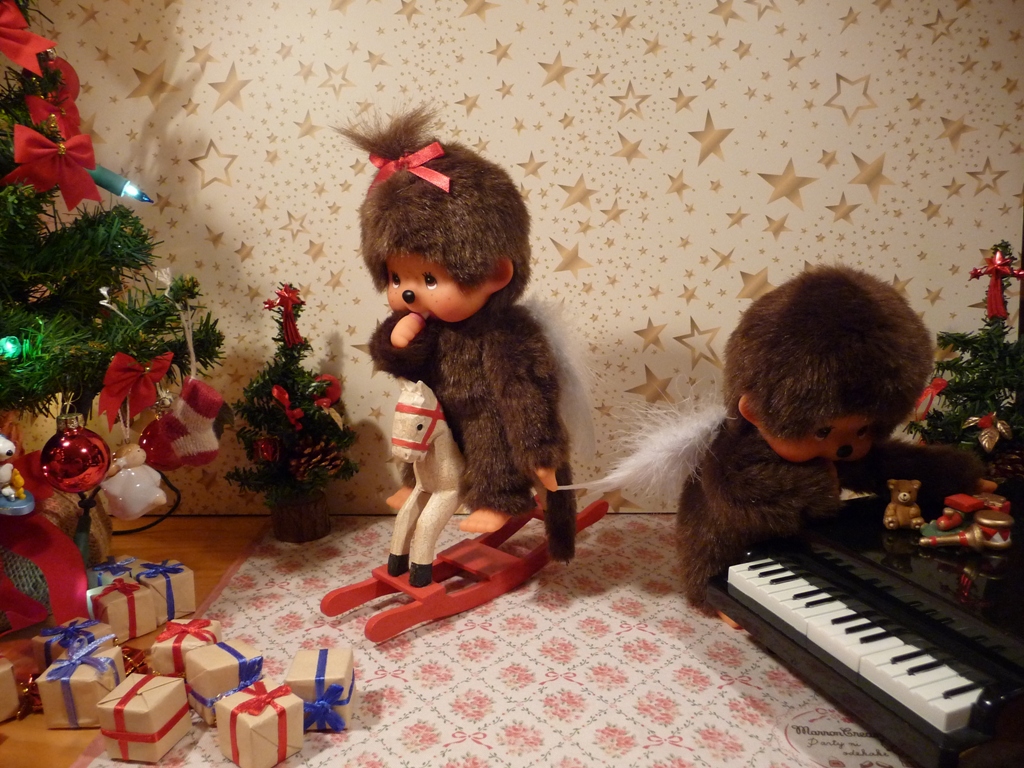 Everything is checked and everything is ok - Departure!