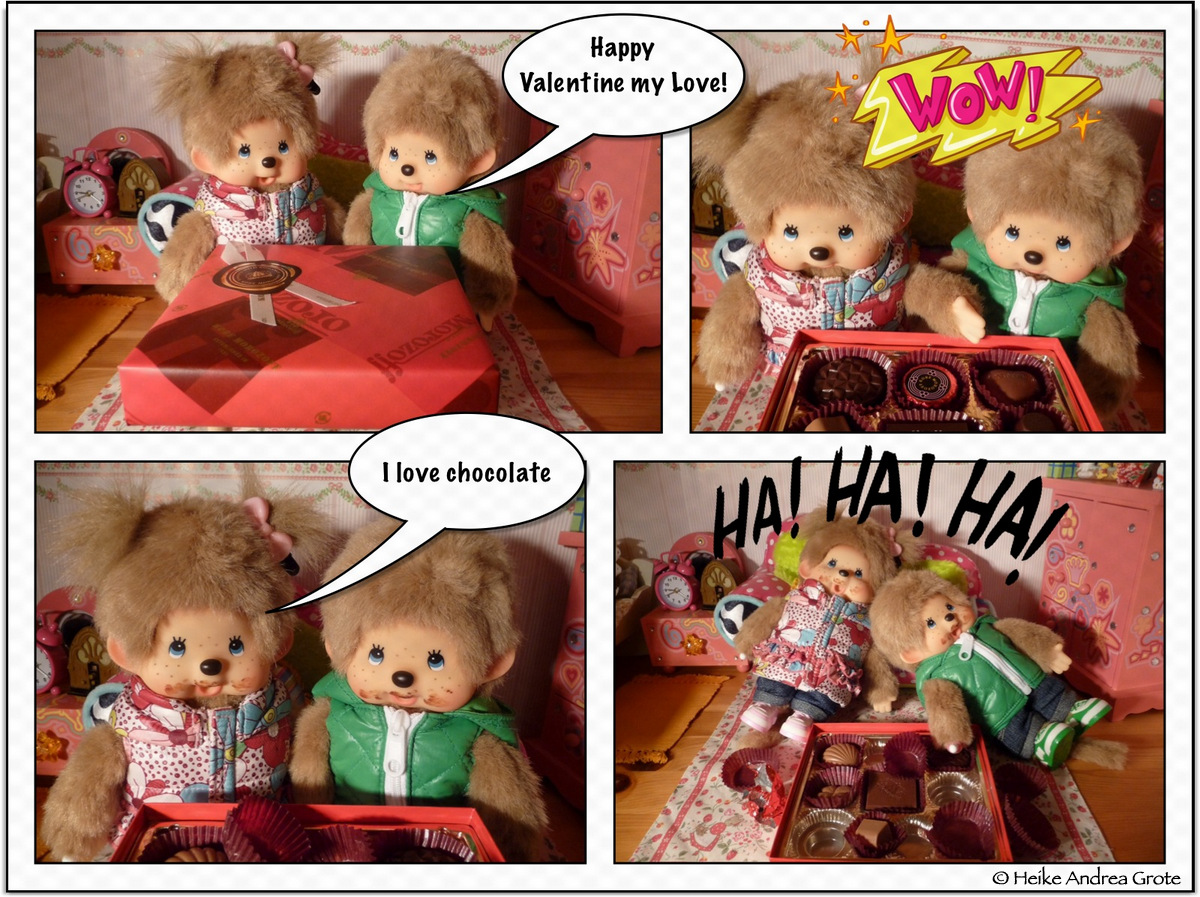 Love You!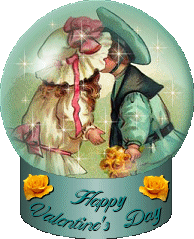 Happy Valentine's Day my dear!









Oh, flowers! This is my favourite flower, how did you know?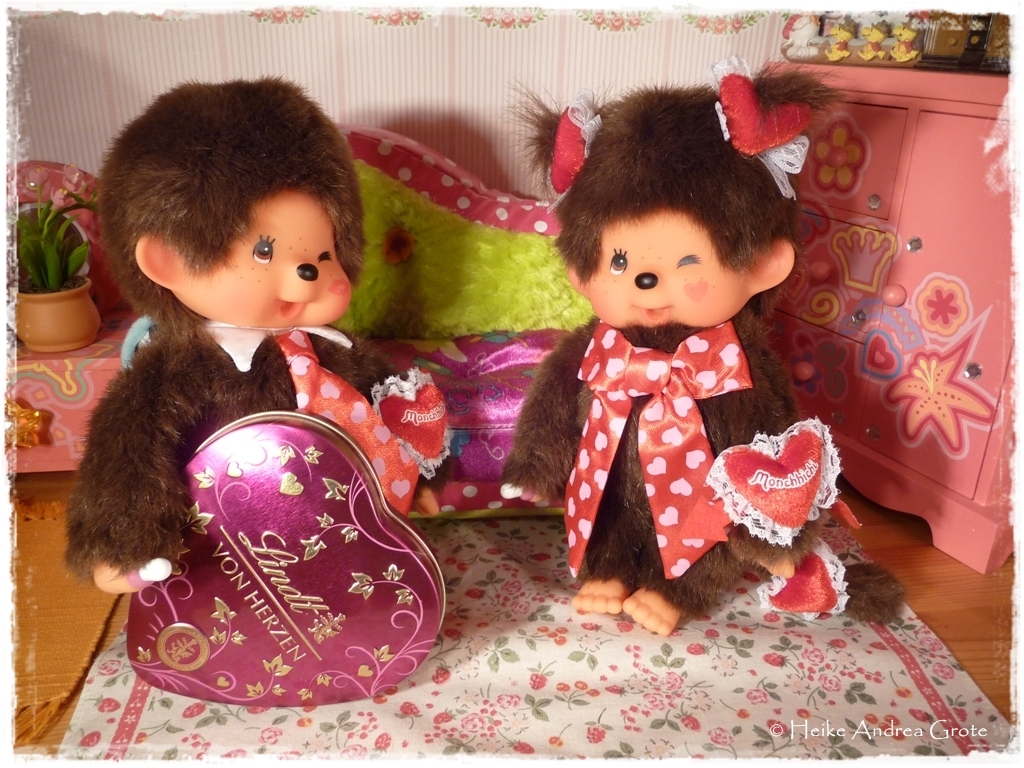 And now A BIG HEART for you!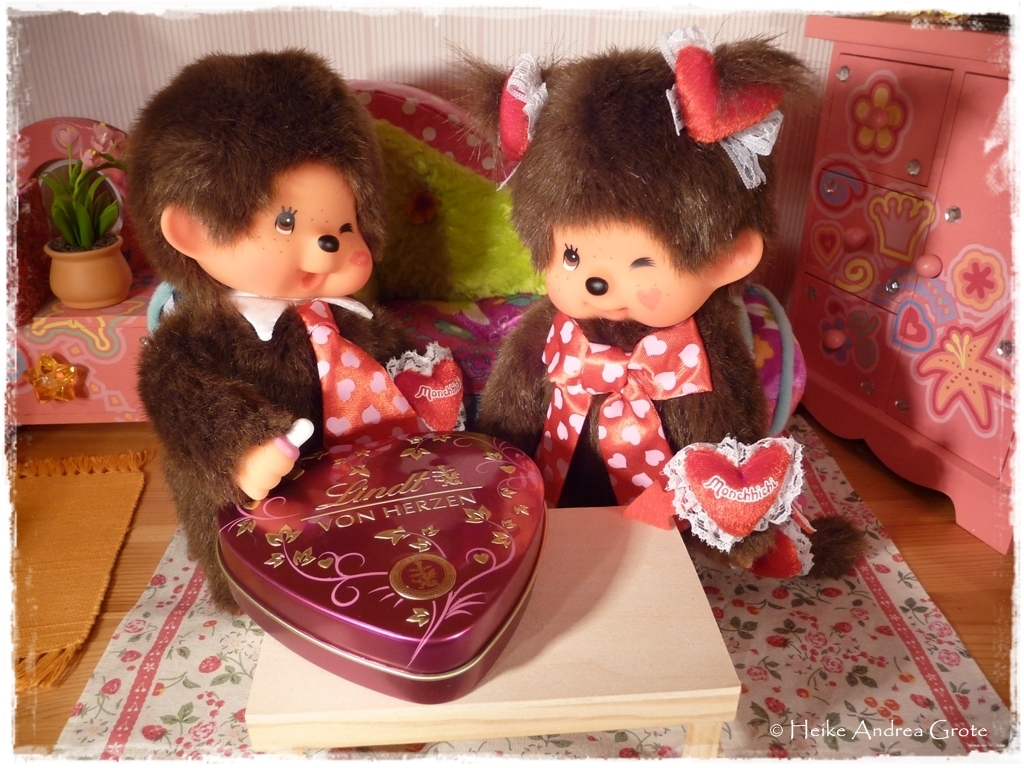 Woooooow, I love pralines!









Oh, look how wonderful they are.









Which one should I choose?









A praline is always a surprise :o)









Yummmmmmmmmmy!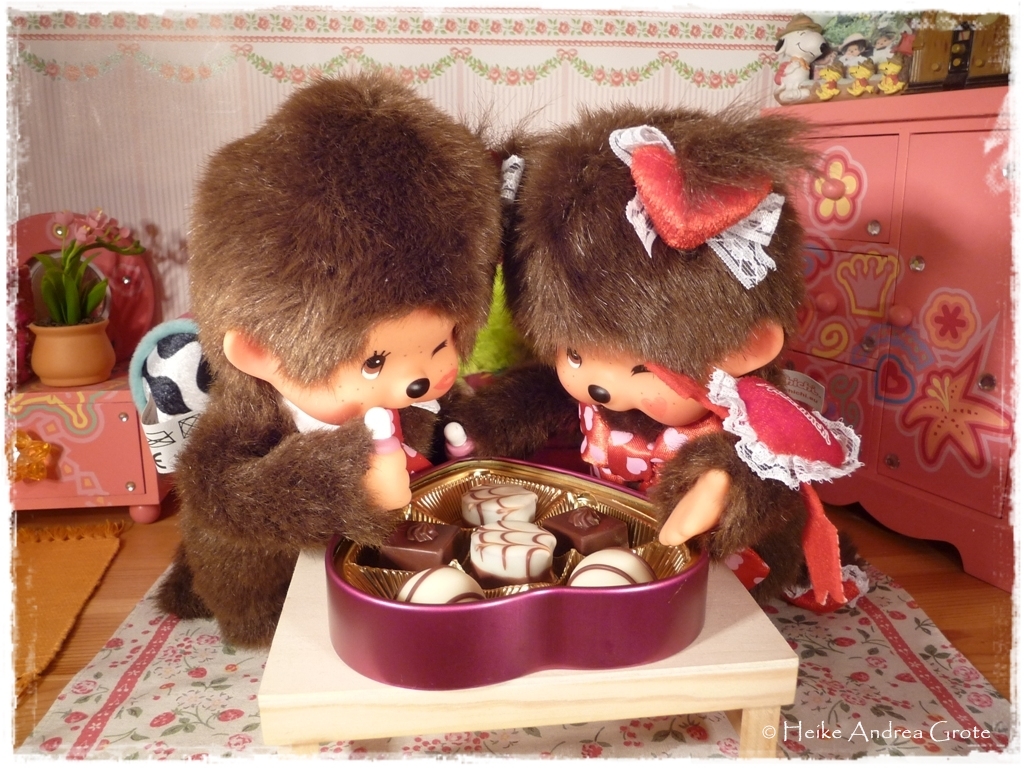 Let us taste them together!









Mmmmmmh, great smell of chocolate!









Forever together in Love!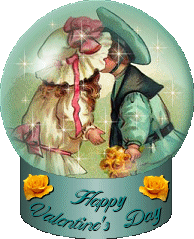 Happy Valentine's Day 2012
Today I got this super cute rainbow couple as Valentine's present from my dear husband.
I was so happy about the two, that I instantly began to take photos of their Valentine's Day :o)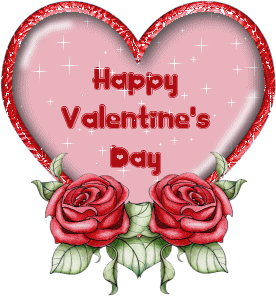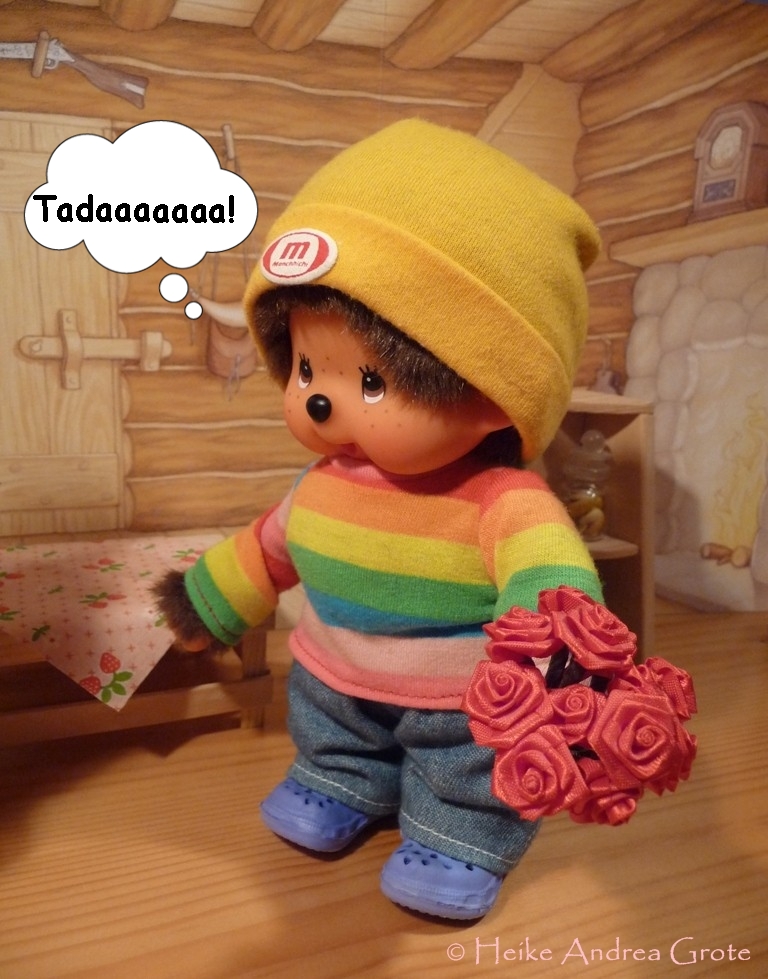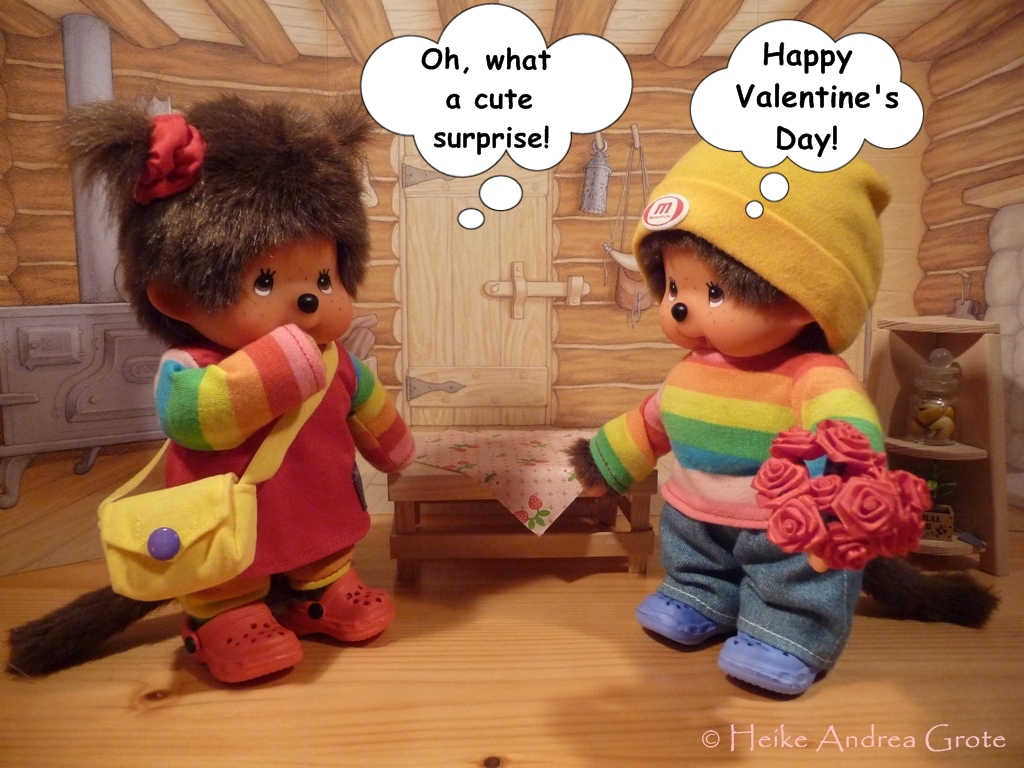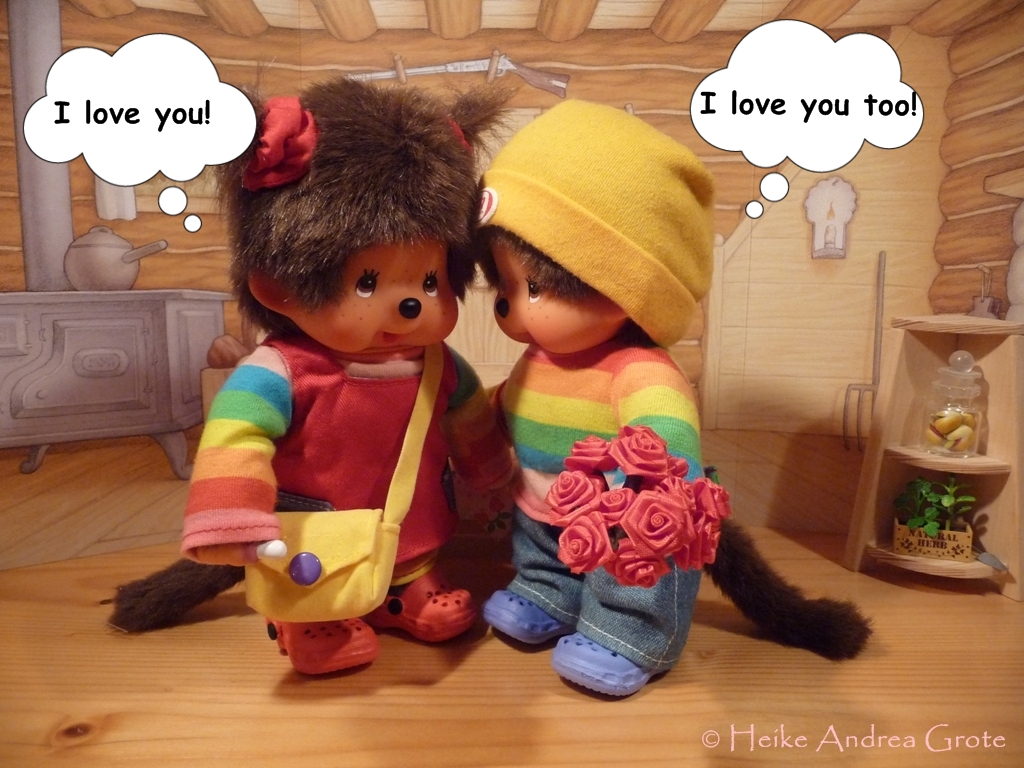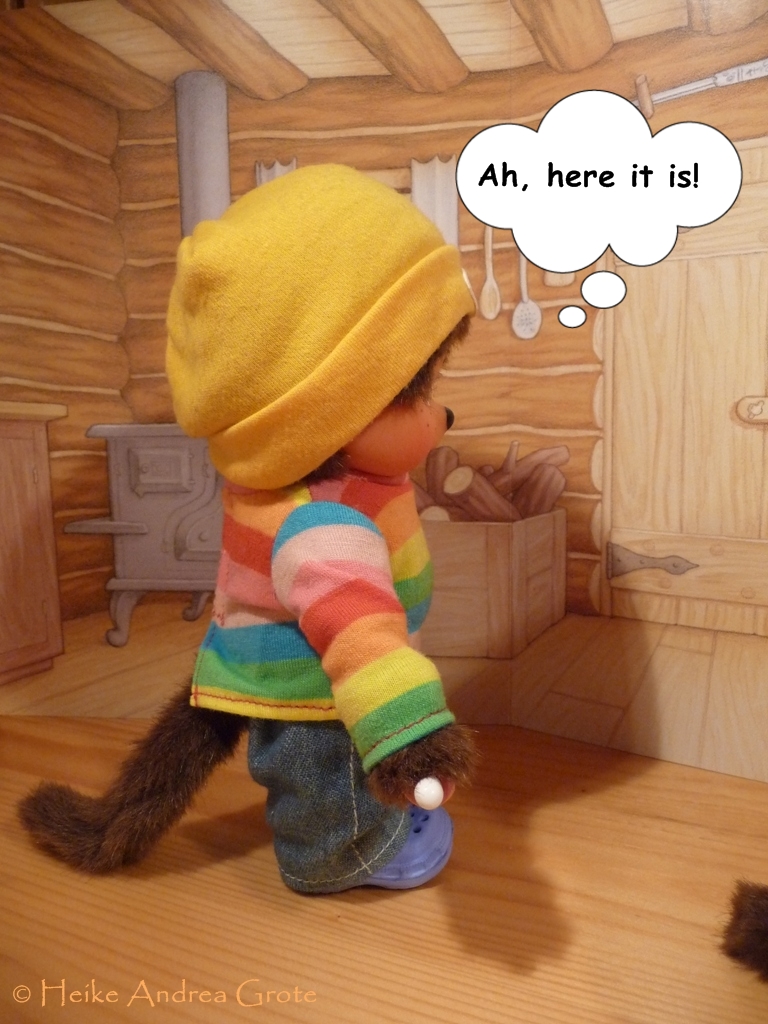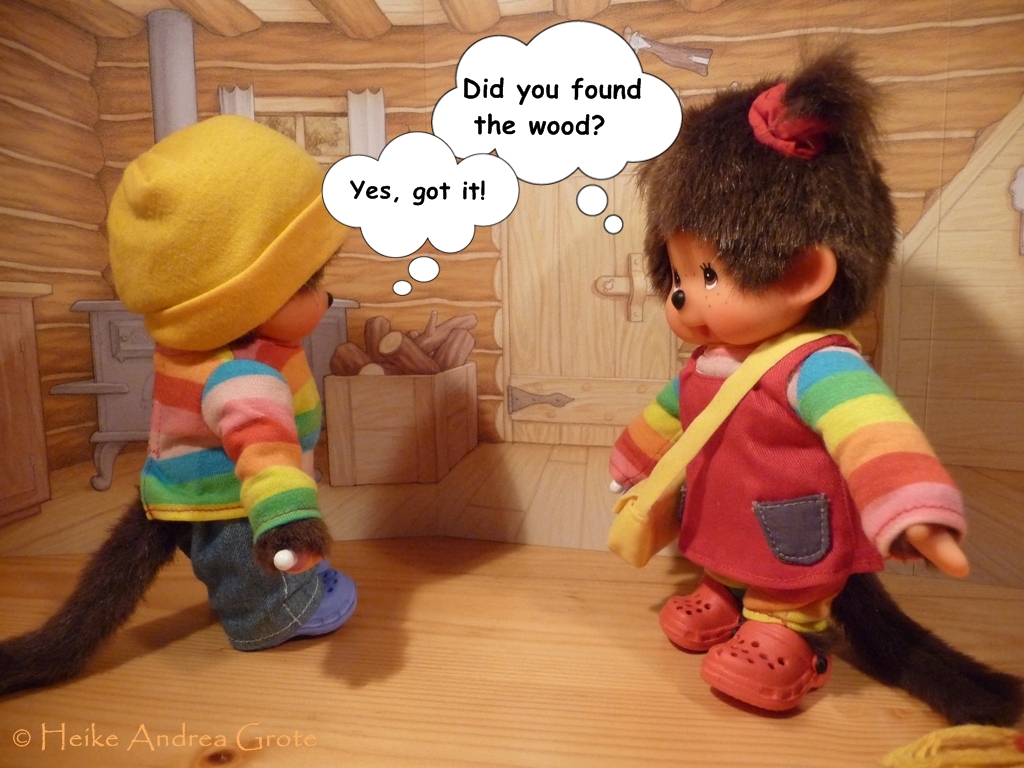 You may also watch my
Monchhichi Valentine 2003

Facebook Comment Box
Do you want to hear more versions of the wonderful song
"All you need is love " by the Beatles?
Then start the videos below.
Copyright of Monchhichi photos by Heike Andrea Grote.
You are not allowed to copy or publish them.
Thank you.

back to My Monchhichi Photo Gallery
next Monchhichi