Welcome new baby!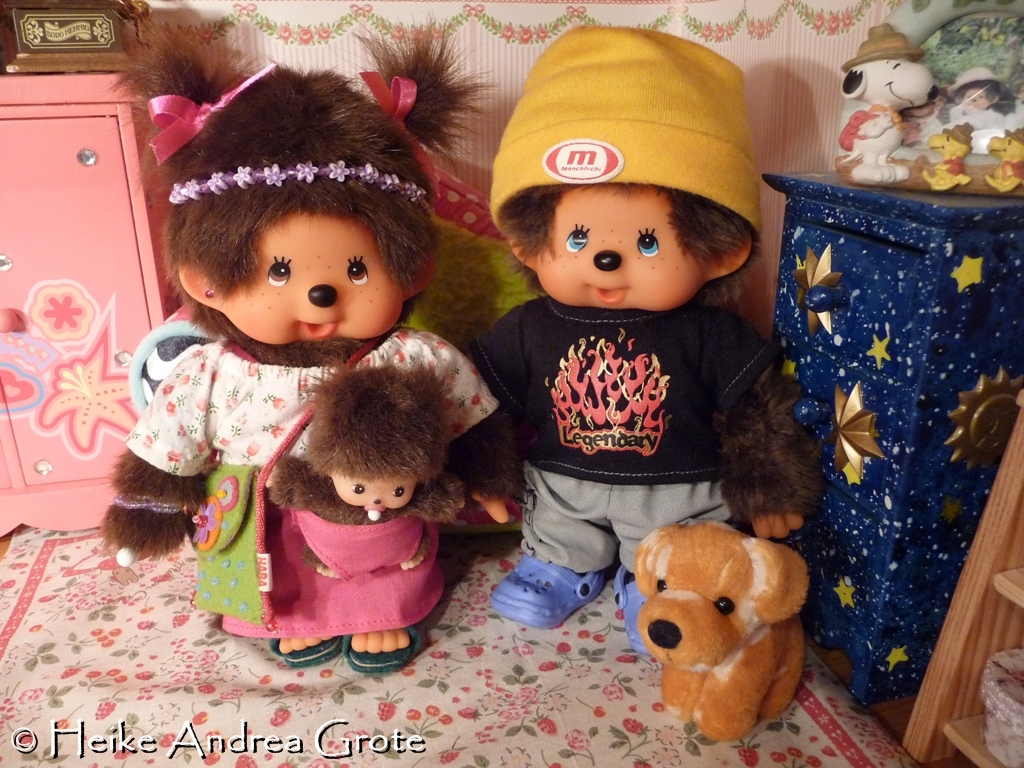 I like my dress with baby bag :o))
Good Night, baby!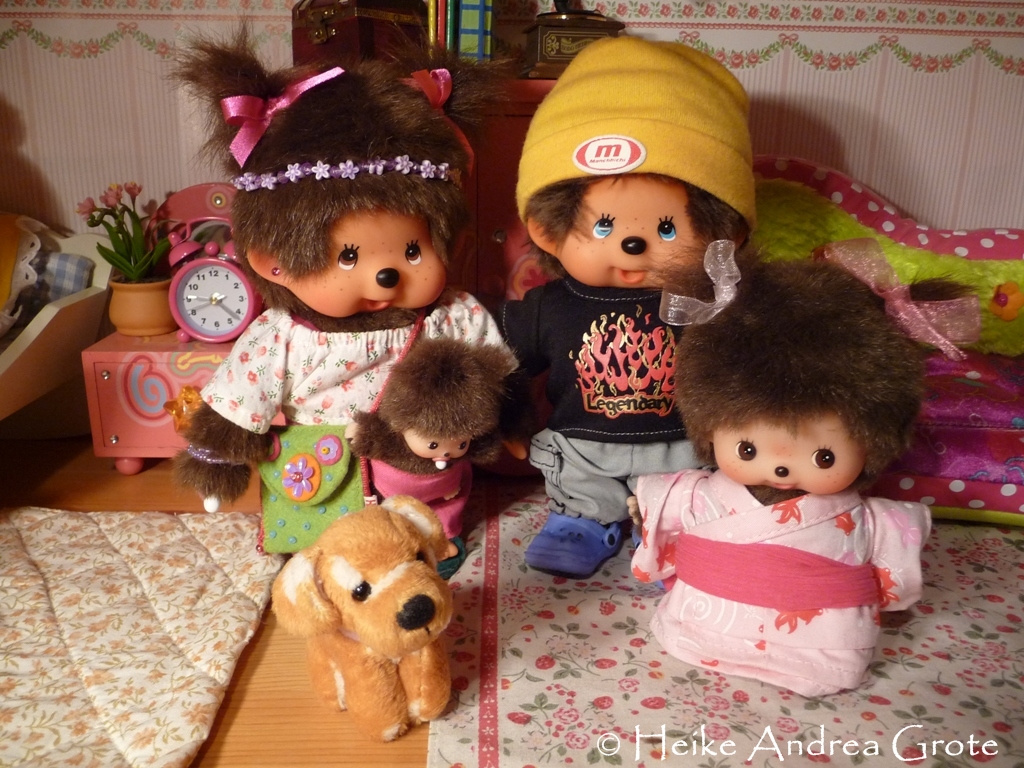 Family snapshot!

Here you see our new kitchen.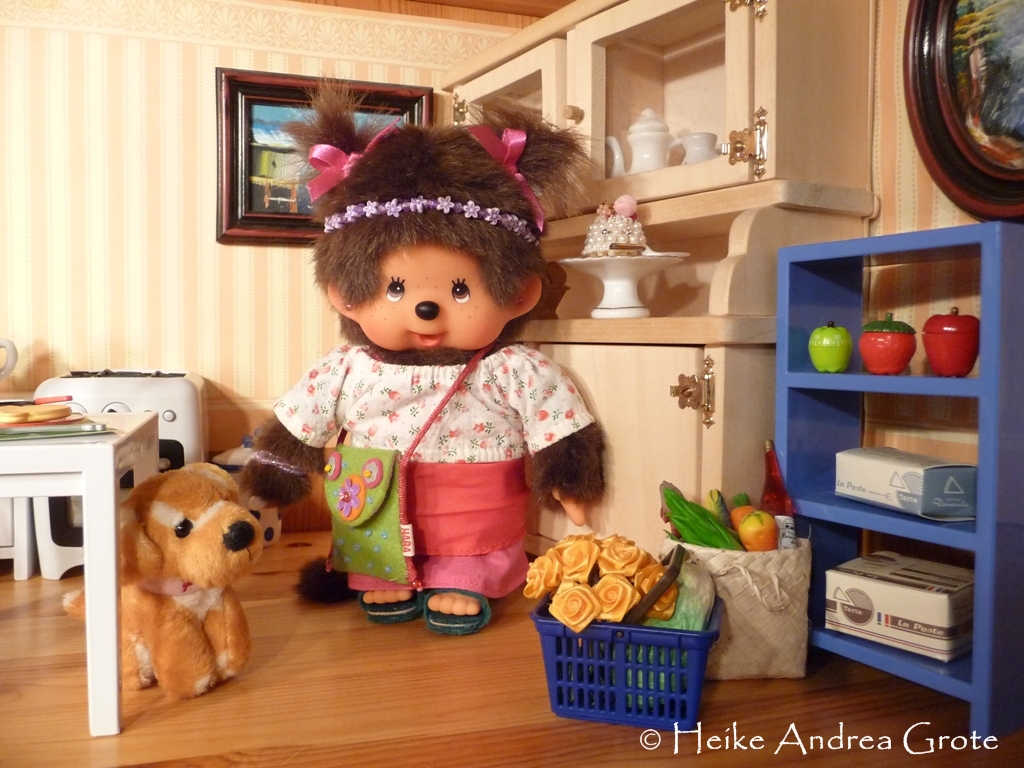 I was just shopping at our market place...
...and now I store the new food in my kitchen cabinet
My sister take care of my two girls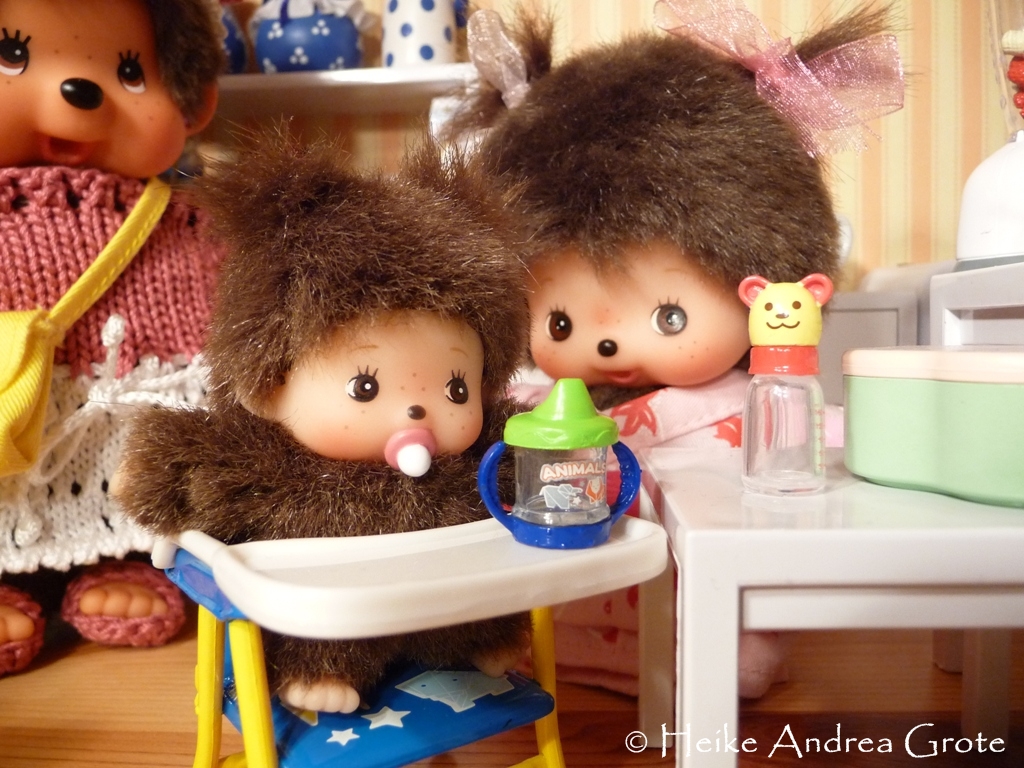 Baby with baby stuff
Yummy!
Interior :o)
Today my mum made a bento box for me.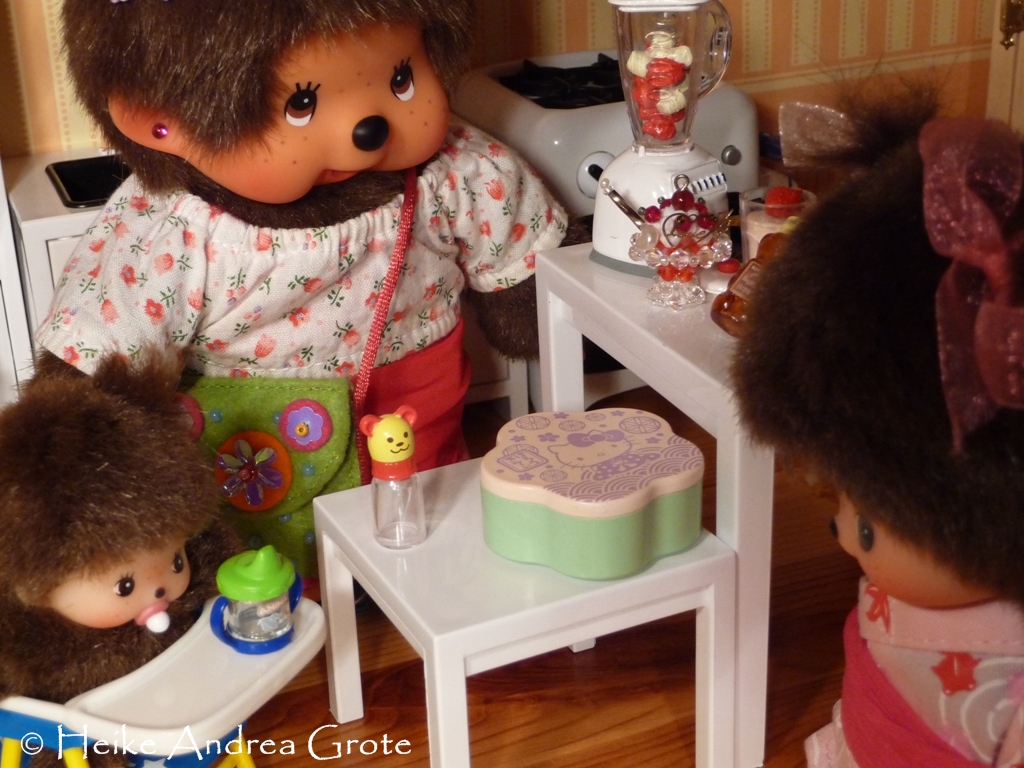 Oh, the box looks so cute!
Kawaiiiiiiiiii!
Kitty inspired Bento box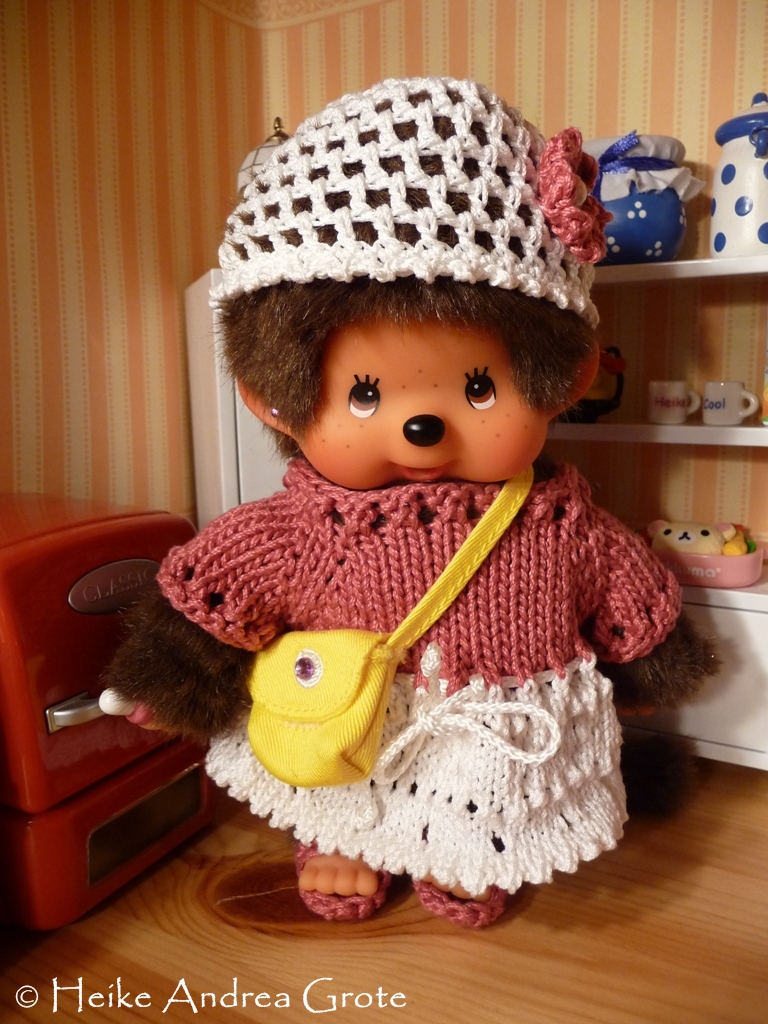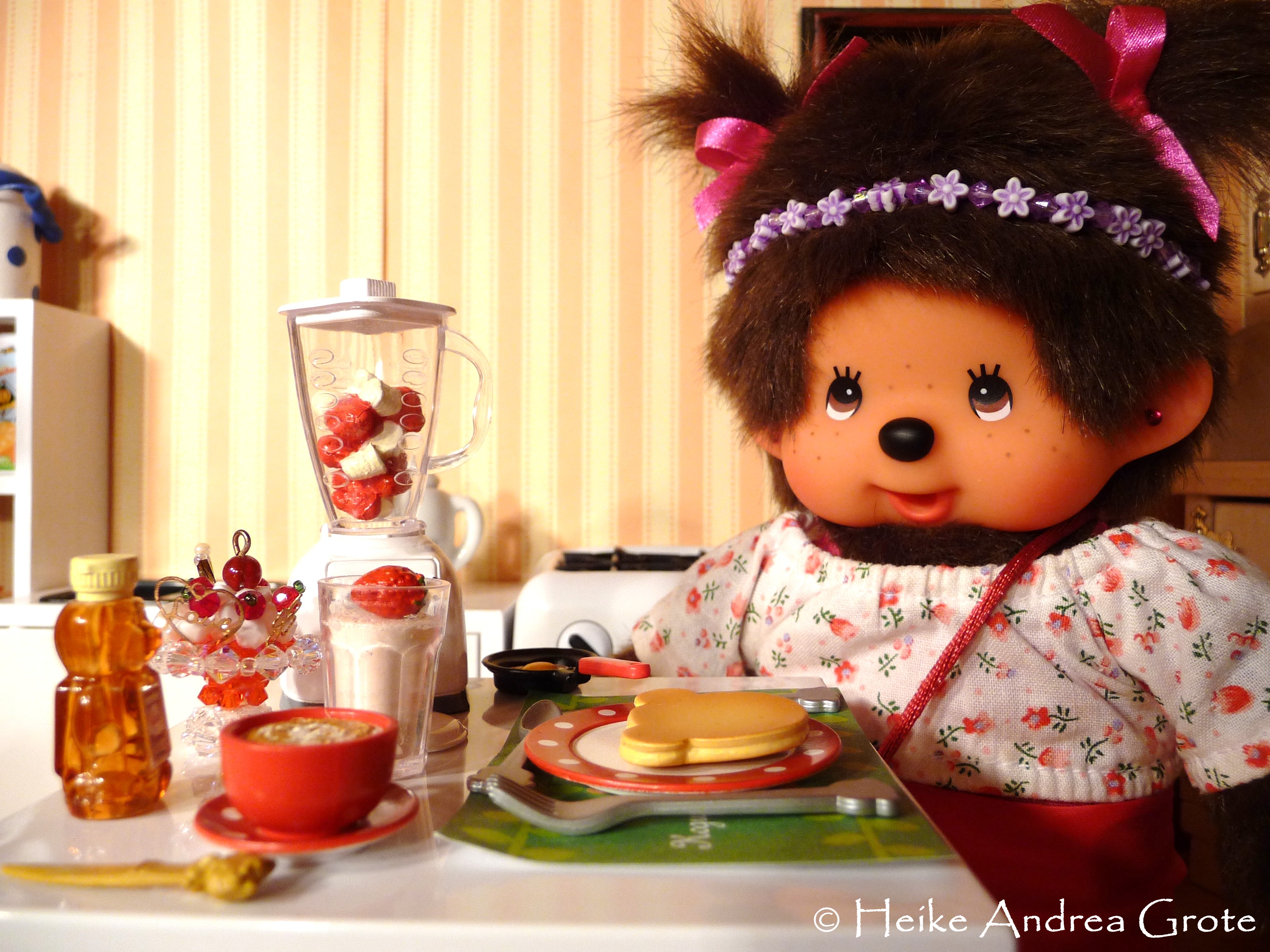 Ah, I love breakfast!
Facebook Comment Box
Many thanks to my lovely friends from Japan and Hong Kong
for the cute accessories with which I decorated the new kitchen layout.
Copyright of Monchhichi photos by Heike Andrea Grote.
You are not allowed to copy or publish them.
Thank you.

back to My Monchhichi Photo Gallery
next Monchhichi