Koinobori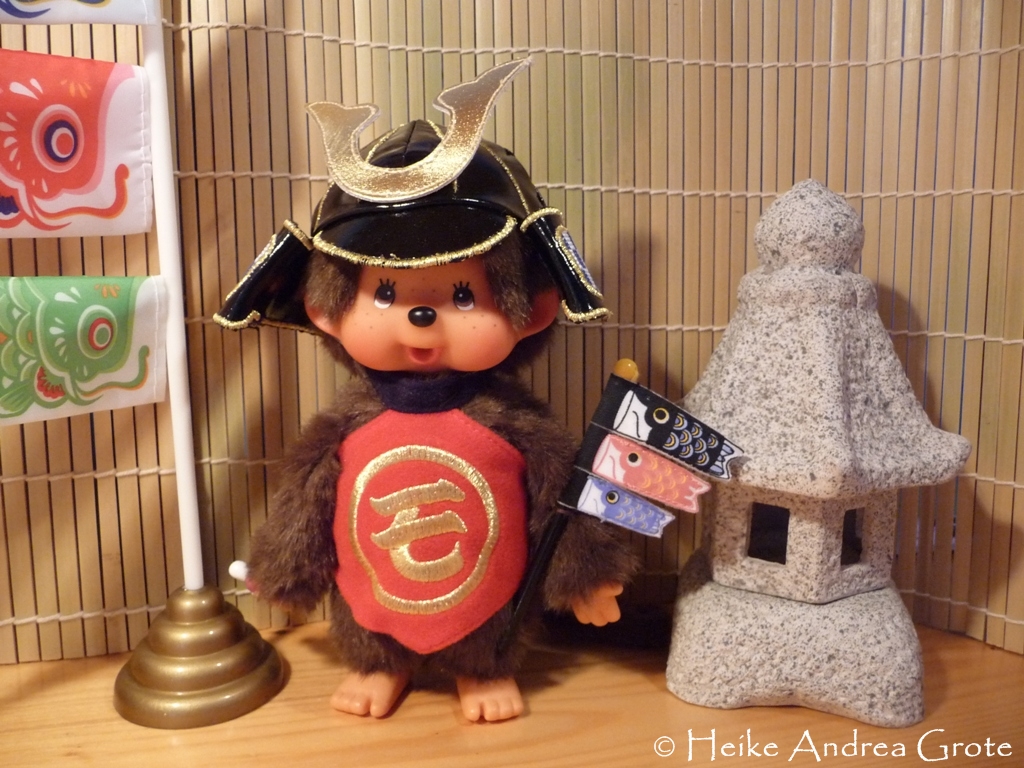 Koinobori (鯉 幟, Koi-nobori) meaning "carp streamer" in Japanese,
are carp-shaped wind socks traditionally flown in Japan to celebrate Tango no Sekku (端午の節句),
a traditional calendrical event which is now designated a National holiday; Children's Day.
These wind socks are made by drawing carp patterns on paper, cloth or other nonwoven fabric.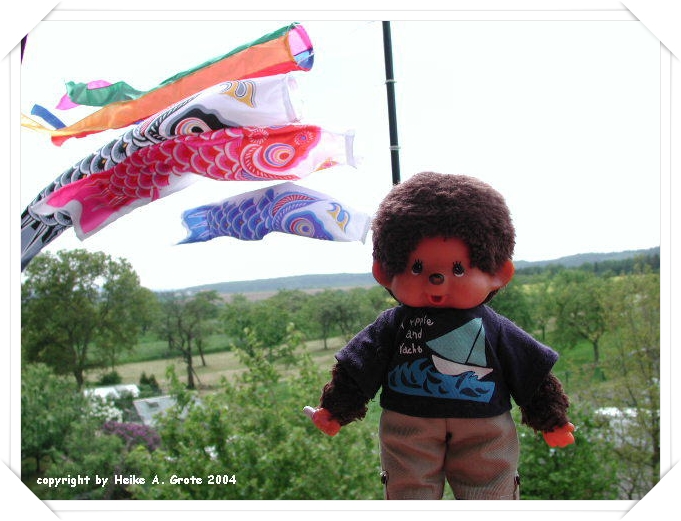 They are then allowed to flutter in the wind. They are also known as satsuki-nobori (皐 幟).
Children's Day takes place on May 5.
Landscapes across Japan are decorated with koinobori from April to early May,
in honor of sons and in the hope that they will grow up healthy and strong.
A typical koinobori set consists of, from the top of the pole down, a pair of arrow-spoked wheels (矢 車, yaguruma)
with a ball-shaped spinning vane, flying-dragon streamer (飛 龍吹流し, hiryū fukinagashi)
that looks like a windsock, a black koinobori and a red koinobori.
If more boys are in the household, an additional blue, green and then, depending on the region, either purple or orange koinobori are added.
The red koinobori's color can be varied as pink.
These carp sets are flown above the roofs of houses with sons, with the biggest (black) koinobori for the father,
next biggest (red) for the mother, and ranging down to the smallest carp for the youngest son.
(Source: Wikipedia)

Koinobori Monchhichi Figure

This is a special Monchhichi Koinobori figure as present from my dear japanese friend Kaoru.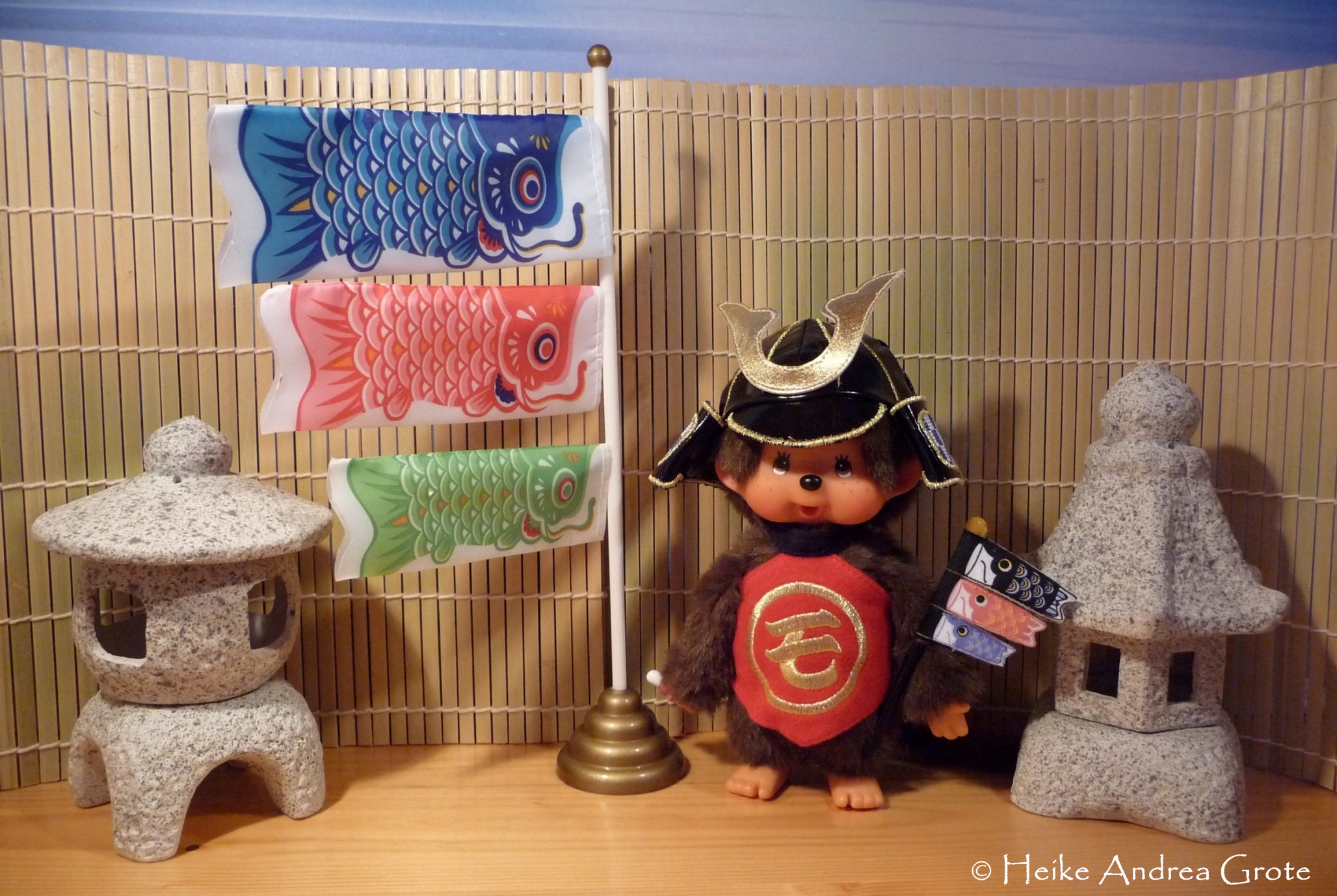 The feets are not moveable, so that he can stand very good.

The dressing is very detailed. Look at the lovely patterns of the hat.

Koinobori Greeting Cards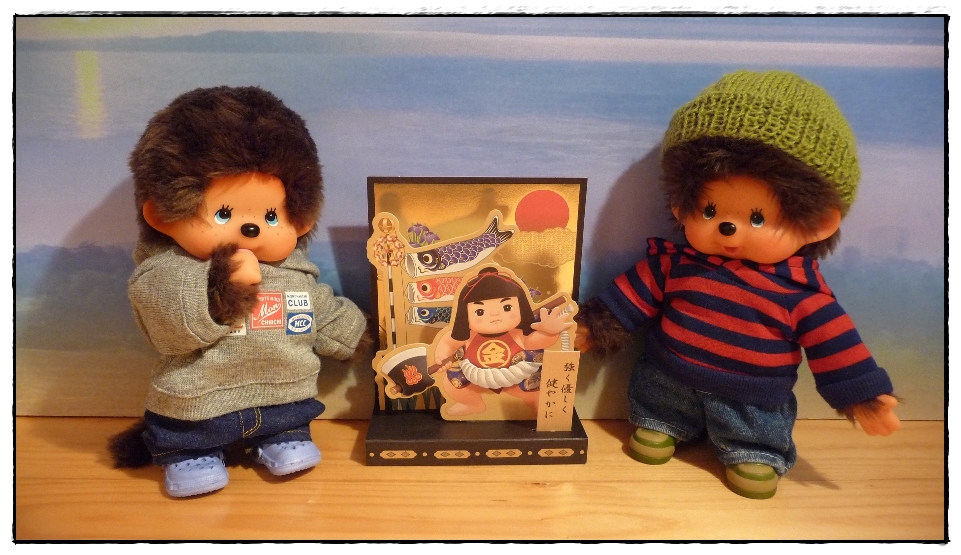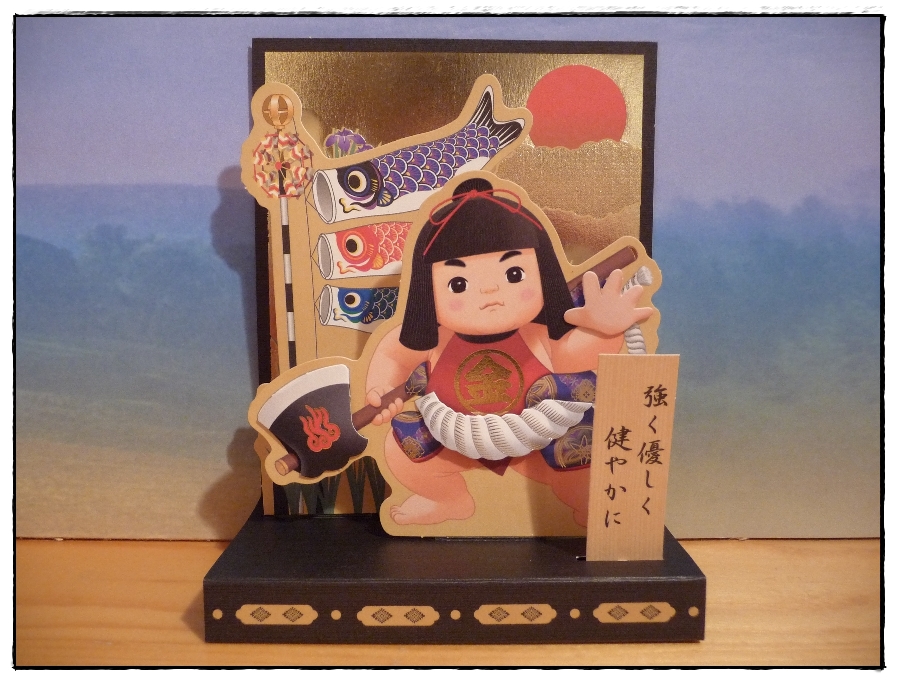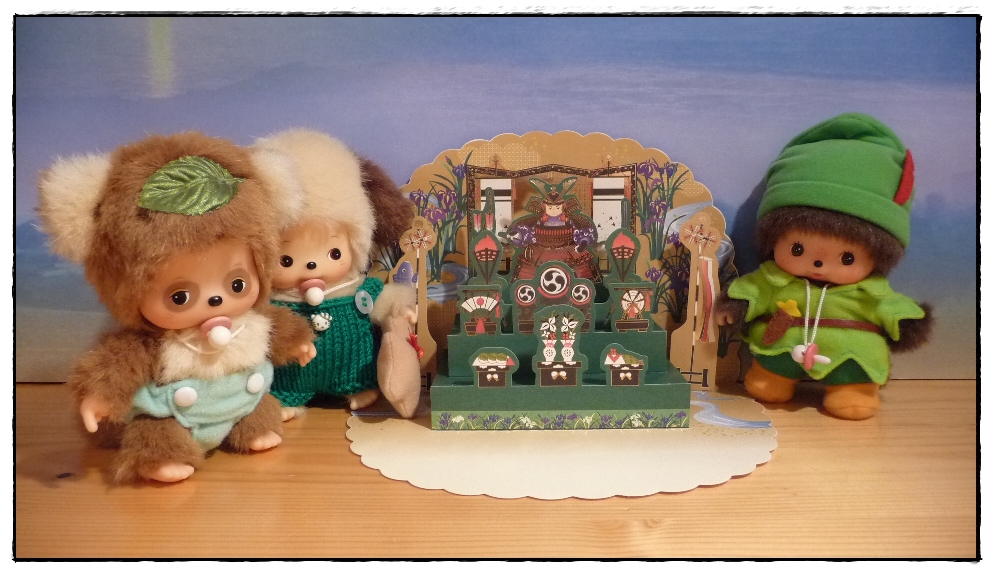 Many thanks for the Koinobori greeting cards Emiko!




Links

You may watch another of my websites regarding the girls festival Hina Matsuri:

The above Koinobori photo is taken from one of my Monchhichi websites
about a Monchhichi called Maron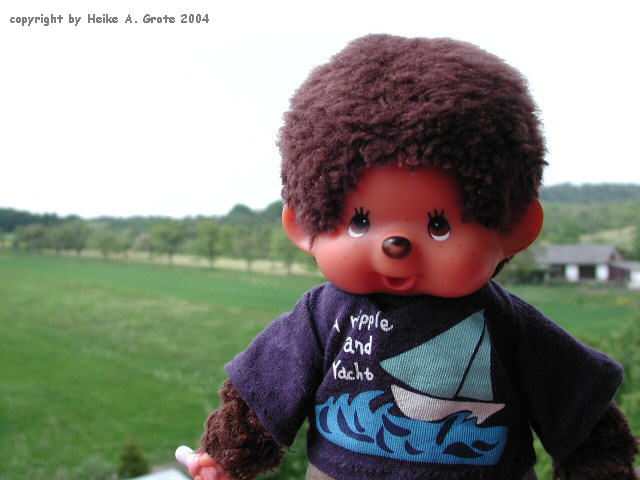 Song

Here you can listen to the Koinobori song
(you may stop the musicplayer below first)
Here you can listen to a MP3 recording of the Koinobori song
and watch more informations regarding Koinobori
Mama Lisa's Koinobori page


Videos


Here you can see a video playing the Koinobori song and showing the lyrics







Kindergarten kids singing the Koinobori song
Watch the carps flying in the wind
I am happy to publish this video with the kind permission of the owner. Thank you
.



Copyright of the Monchhichi photos by Heike Andrea Grote. You are not allowed to copy or publish it.
back to My Monchhichi Photo Gallery