A tour with the Monchhichis inside the Goethe-Haus (house of Goethe) in Frankfurt am Main
2012, by Heike Andrea Grote.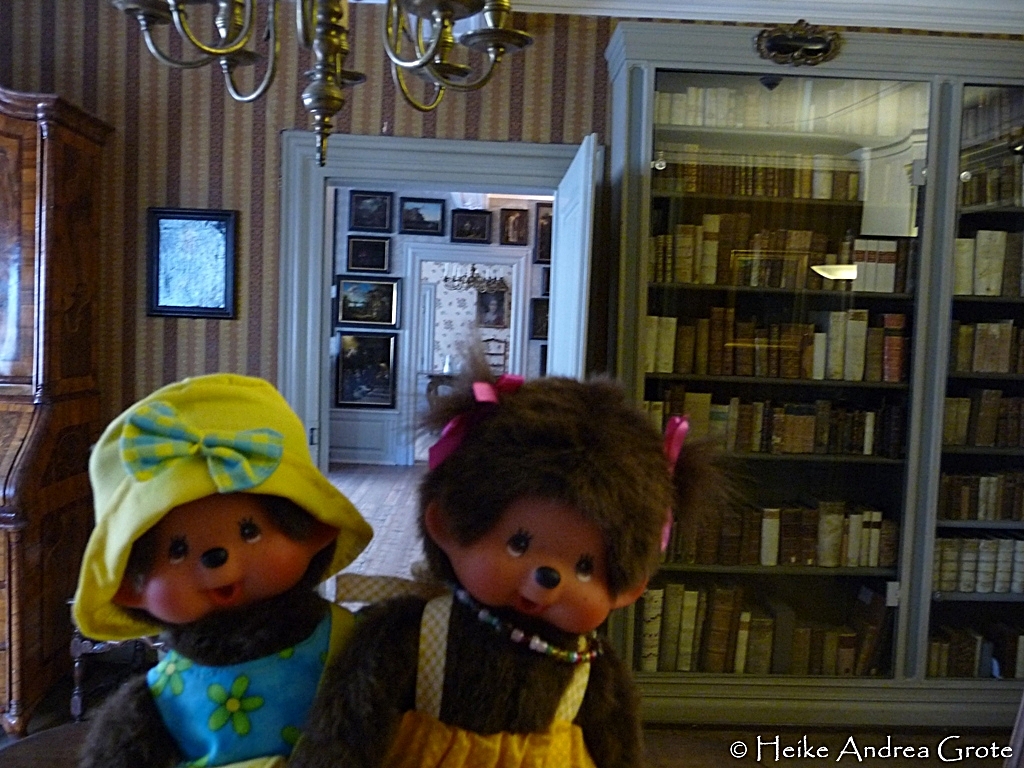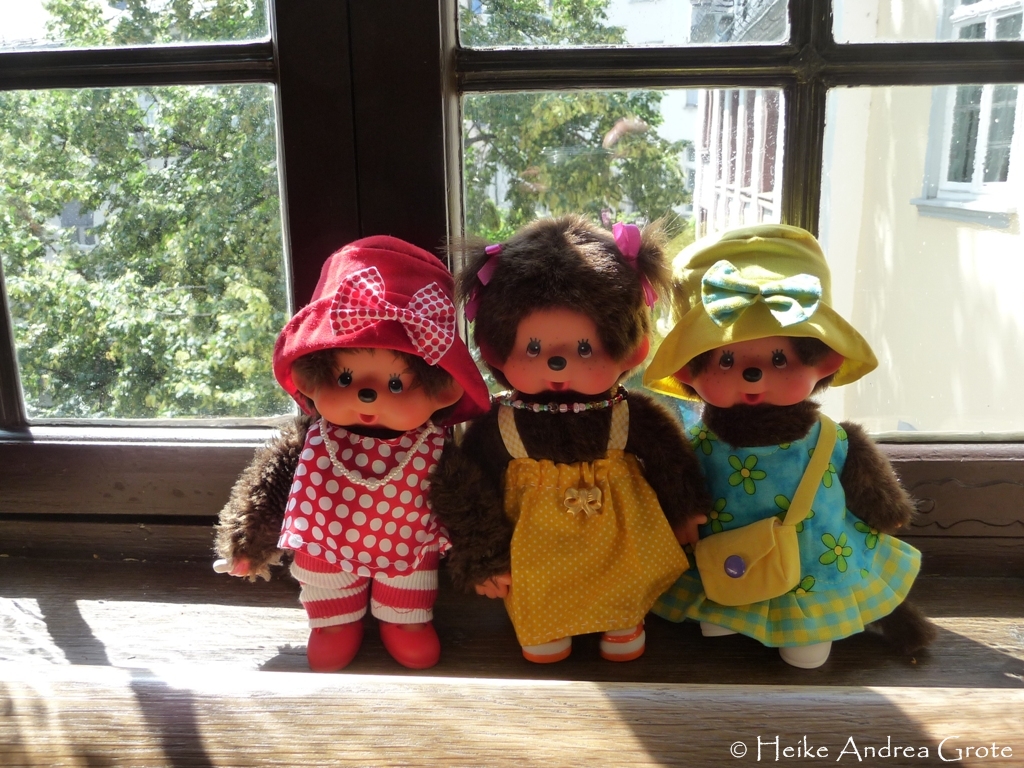 We need to take a rest. This is so fascinating here.
I like the paintings in that house. It is like in an art gallery or art museum.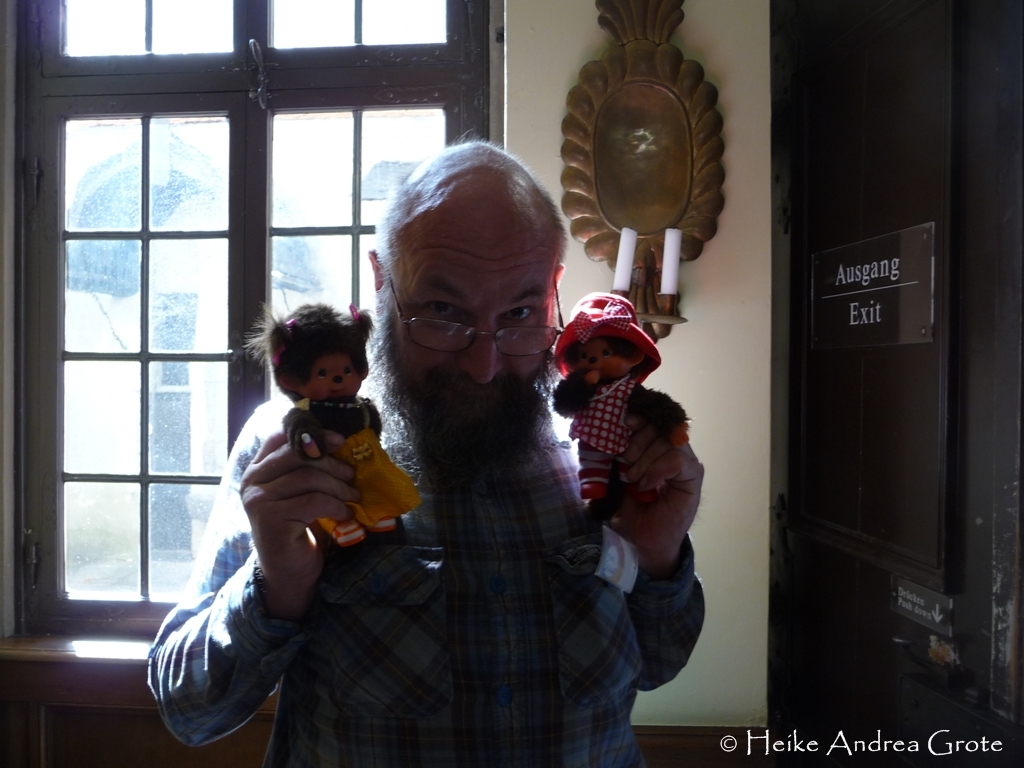 This is a very friendly staff member of the Goethehaus,
who told us a lot about the museum here.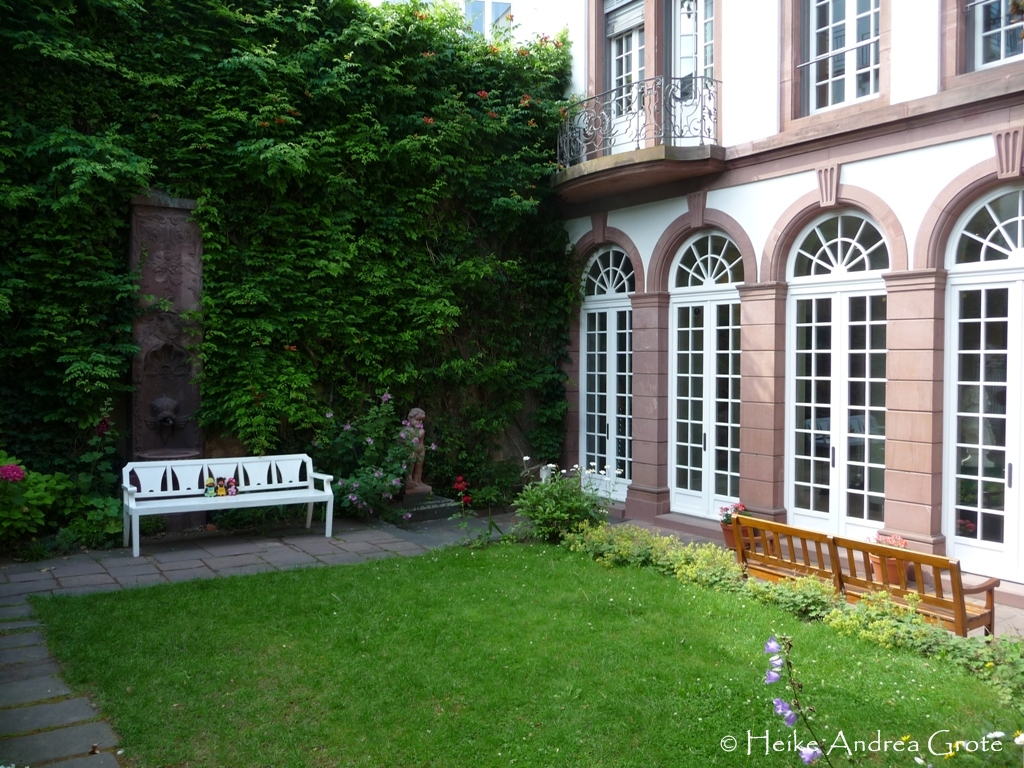 Aaaaah, the garden is so nice and relaxing.
Here are so many different flowers.


Please view the video, if you want to watch all the photos and films of that tour :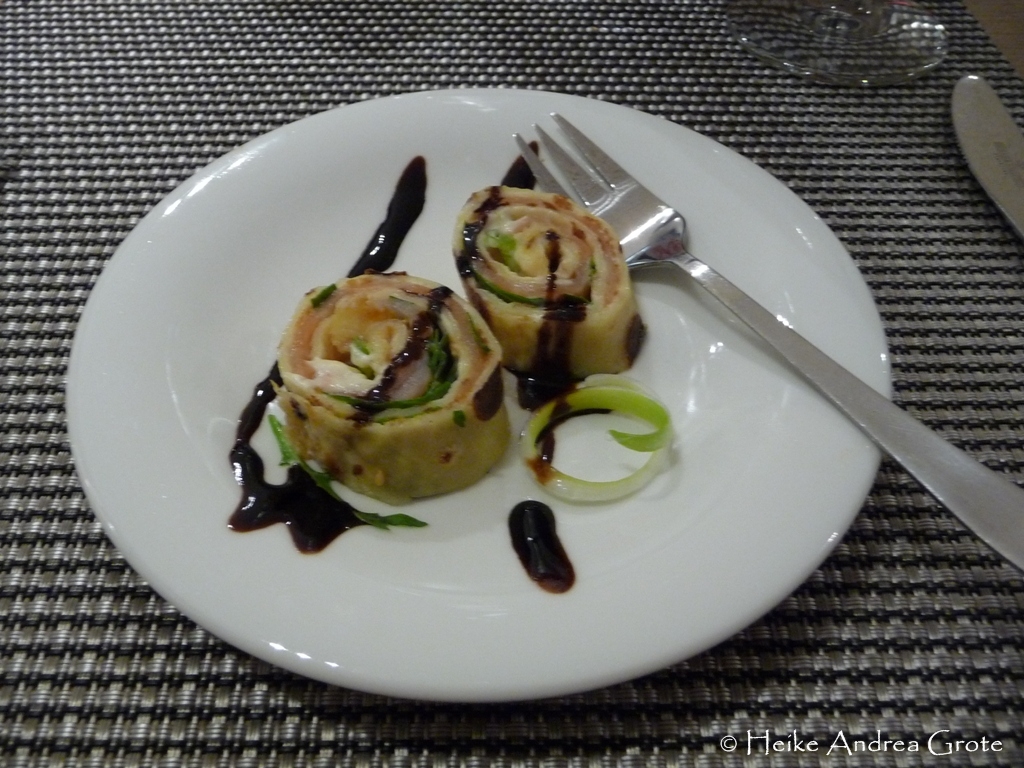 After our tour we earned us this yummy meal. :o)

What a wonderful day that was.
Facebook Comment box
Copyright of the Monchhichi photos by Heike Andrea Grote.
You are not allowed to copy or publish them.
Thank you.
back to My Monchhichi Photo Gallery
next Monchhichi