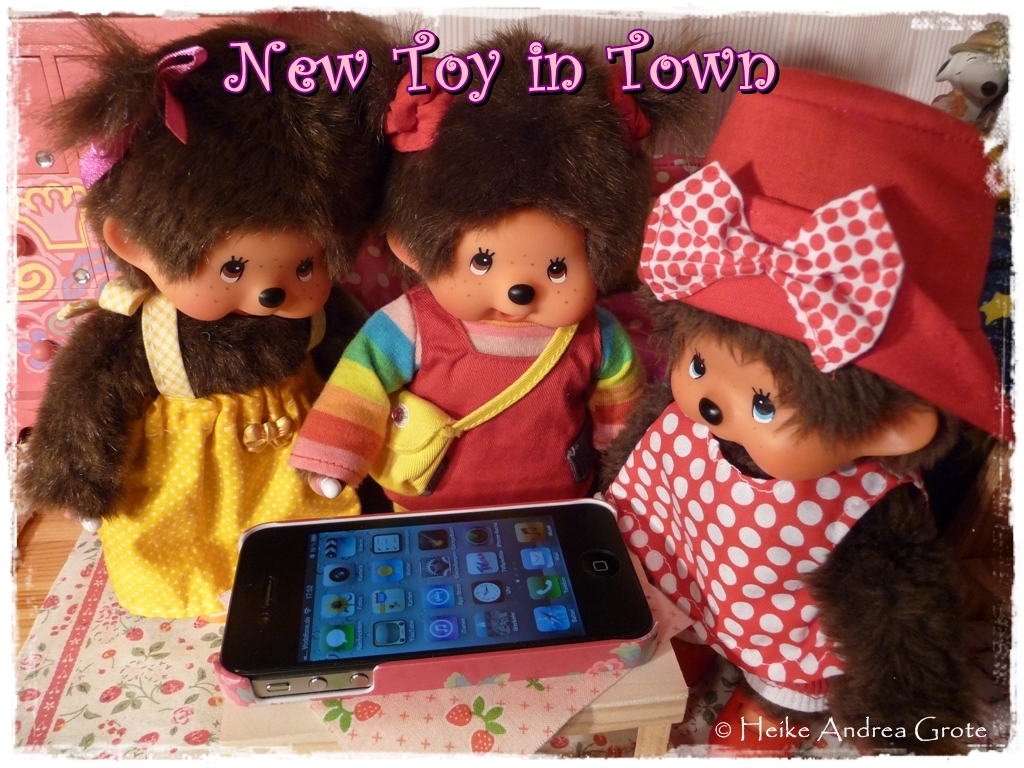 I must confess, that I am wild about technical gizmos and gadgets.
And so it was only a question of time since I would get an iPhone 4S.
My husband and I, each of us, have one for the first time and I can say,
that it is really a lot of fun...oh yes and you can also phone with it :o)
The Monchhichis discovered the new iPhone also and I would like to show that to you.

Oh, look my photo is the wallpaper on the starting page.


lt has a photo and videocamera at the back and the front.

l like the iPhone case Heike has choosen. It is so romantic.
Heike says: Since I have the iPhone I discovered a whole new world of
iPhone cases at the internet. There are so many different ones, wow!
My first one is from Cath Kidston, one of my favourite designers.

Wow, a lot of apps! Let us try some.

l found the app "Garageband". I can really play piano and it sounds great!
Ha ha and I try the drums. Too cool!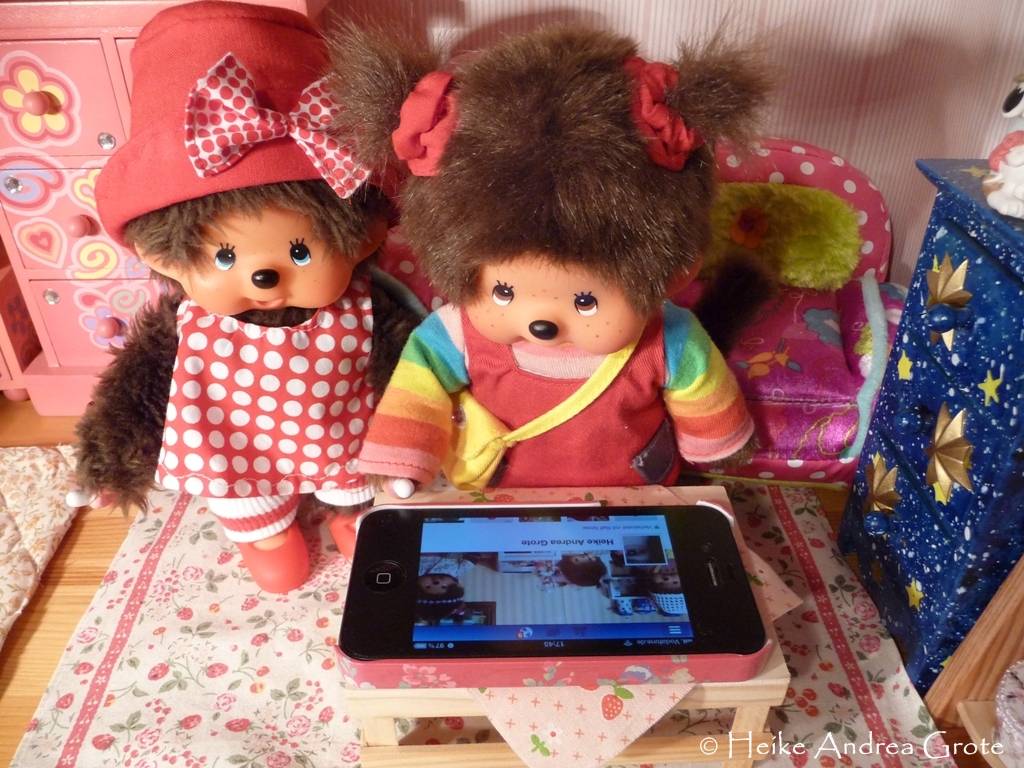 Let's check Heike's facebook page for news.


Look a lot of new notes and photos.


Cherry says: Yeah, this is my Cherry page at Heike's website.
Now I can always look for updates.

Let us read a digital Beatrix Potter book.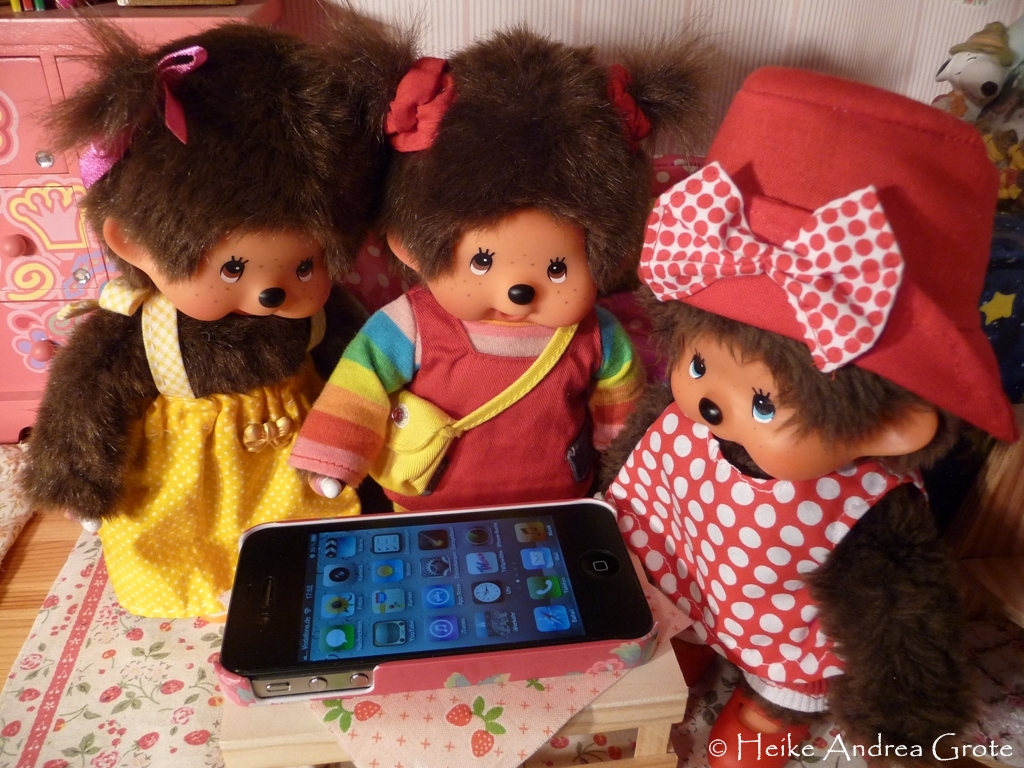 I like all the colourfull apps...

...and they glow in the dark, haha :o)

I love to make photos of me with the inner camera.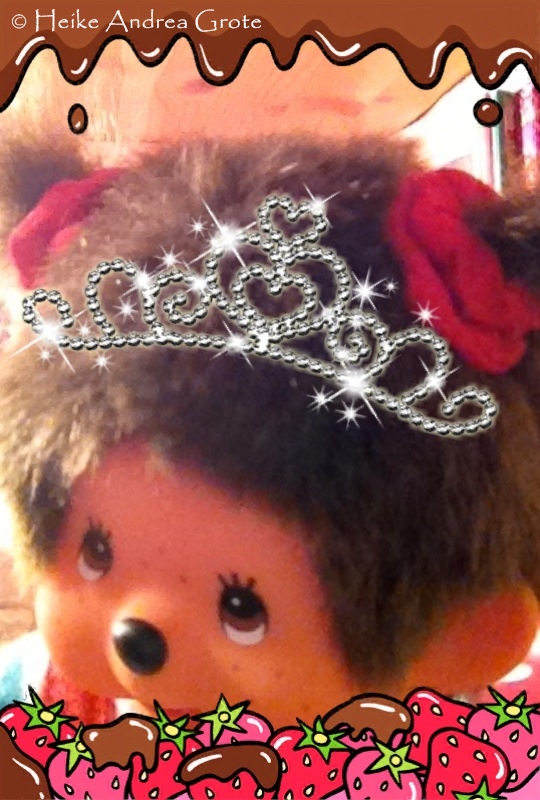 And then I design a Purikura photo with a special app. What a great fun!


Let's make a photo of us two...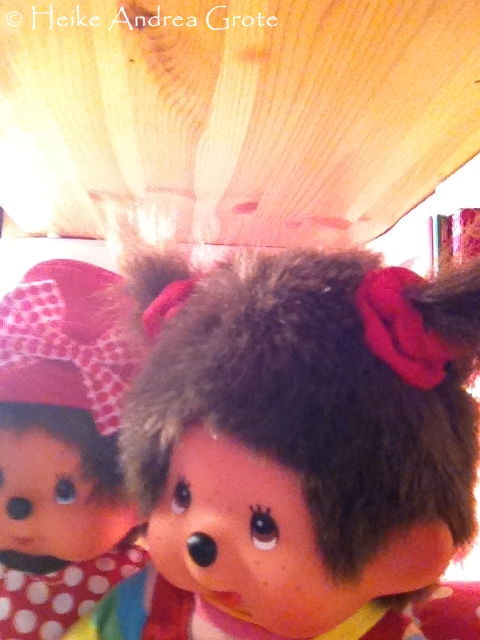 ...and I create also a Purikura photo.

This is my husband's iPhone with a special case...


... which is the U.K. flagg. A "MUST" this year (2012), hehe :o)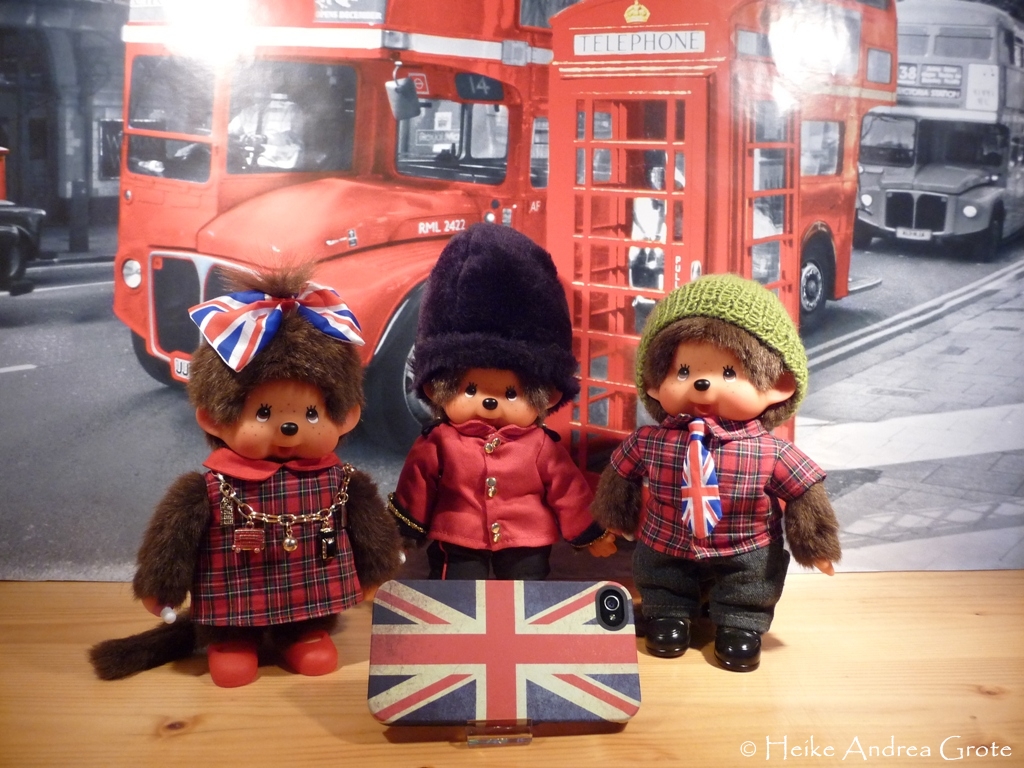 Facebook Comment box
Create a
playlist
at
MixPod.com
Copyright of the Monchhichi photos by Heike Andrea Grote.
You are not allowed to copy or publish them.
Thank you.
back to My Monchhichi Photo Gallery
next Monchhichi