Mohair Monchhichis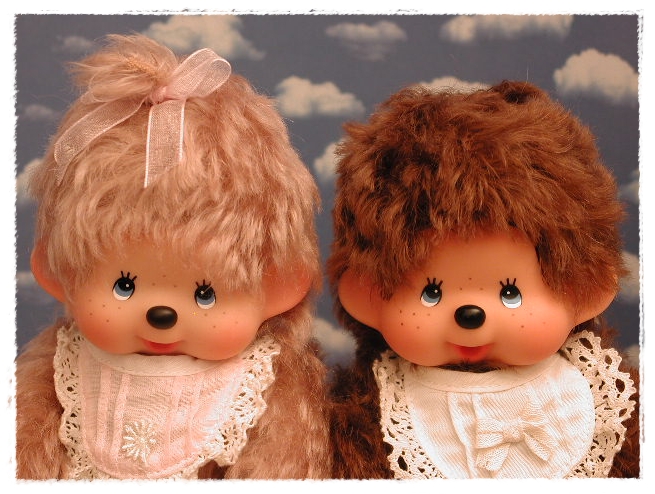 The first series of Mohair Monchhichis were produced in 2002 in shape of a boy (20 cm)
and one year later in 2003 in shape of a girl (20 cm)
as limited and numbered pieces in celebration of the 28th and 29th year anniversary.





PUZZLE
He and she wear a puzzle pendant matching the necklace of each other.
When the pendants inerlock, they form a lucky charm that will bring great happiness.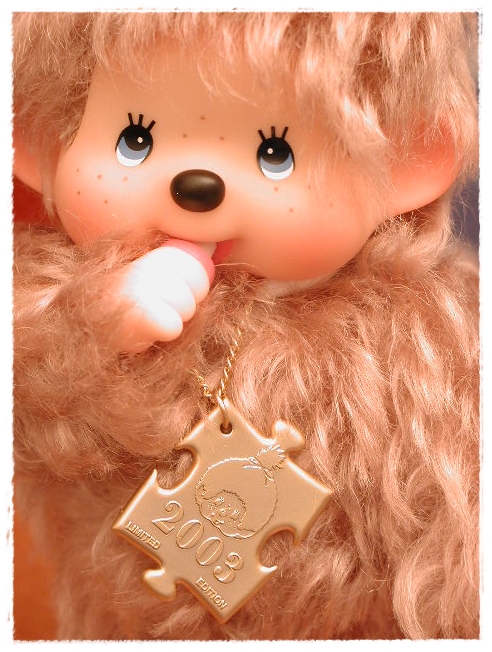 BOX

Together with the Monchhichi I got a wooden box,
a black stand and a bib plus the golden puzzle pendant.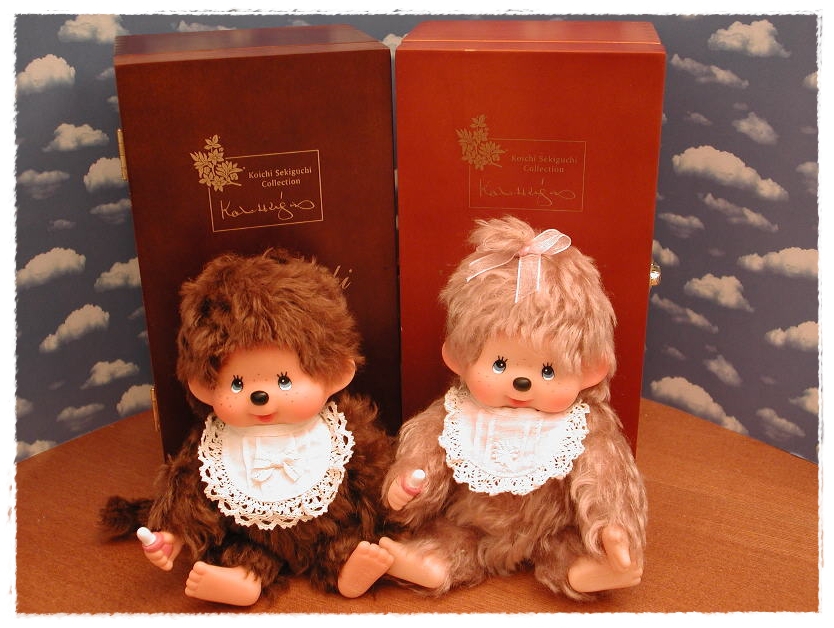 CERTIFICATE

In the boxes is a "Certificate of Autheticity" and the limited number.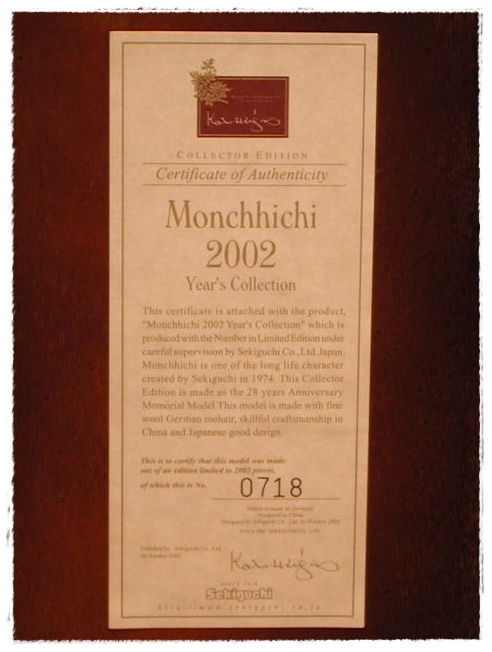 At each Monchhichi you can see the number at the tag on the bag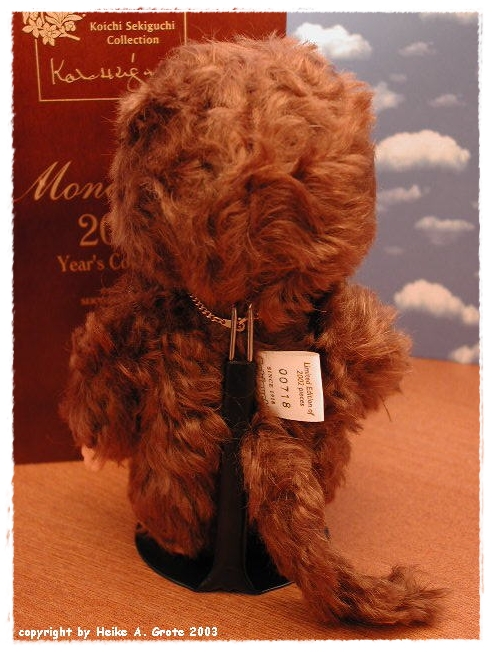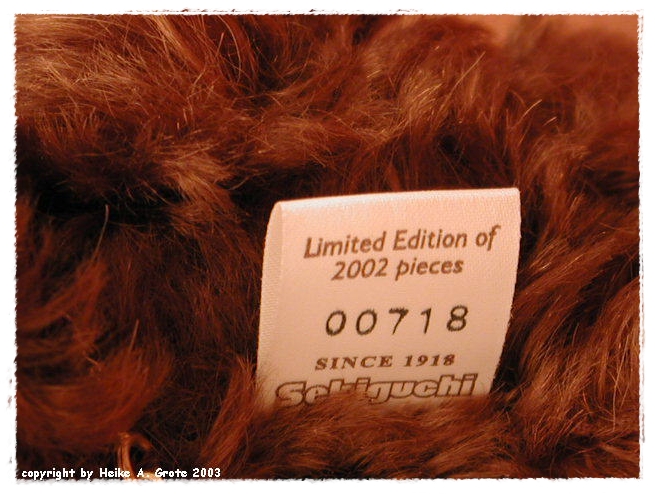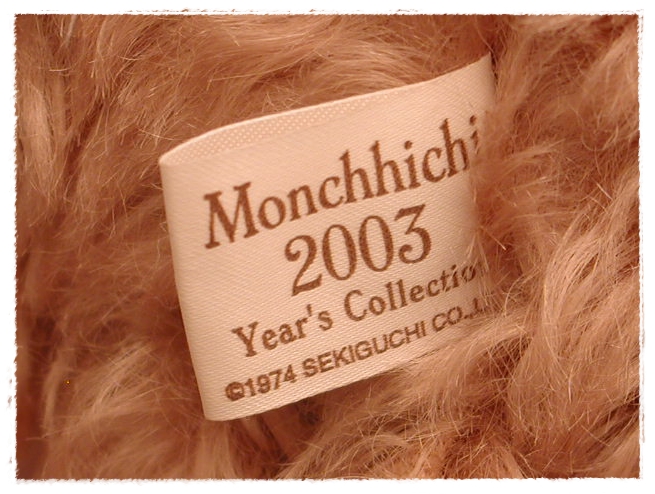 The Monchhichis have a print on the back of the food.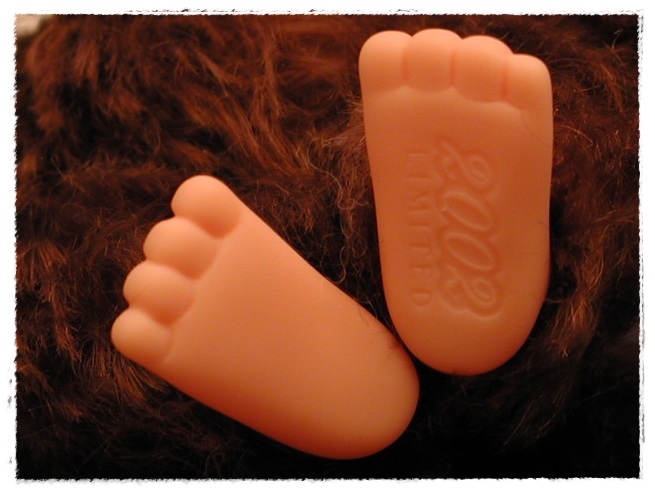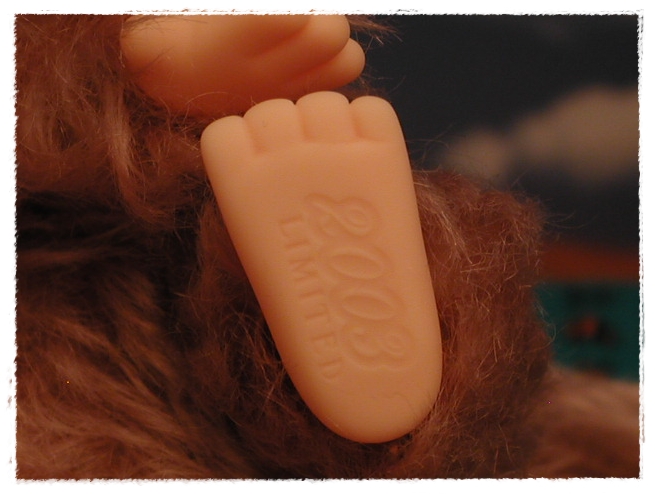 LOVE

llllll
Facebook Comment box
Copyright of the Monchhichi photos by Heike Andrea Grote.
You are not allowed to copy or publish them.
Thank you.
back to My Monchhichi Photo Gallery