Monchhichis at the beach in 2001

It is so nice to idle in the sun.

I like your beach chair, may I also take a seat?
Thatīs too good : sitting in the beach chair and having some food!

More sun for all!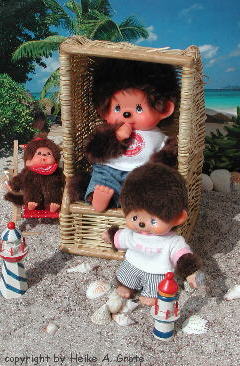 Sometimes I go the the beach
with my little sisters.



Copyright of the Monchhichi photos by Heike Andrea Grote.
You are not allowed to copy or publish it.
Thank you.
back to My Monchhichi Photo Gallery