We have the year 2012.
Great Britain celebrates the Queen's 60 years throne jubilee and
the Olympic Games in London.
So the Monchhichis certainly also wanted to be british :o)



The union Jack Monchhichi couple is a limited product

by the Hakuhinkan Toy Park in Tokyo. Only 250 boys and girls are published.
My dear friend Kaoru presented my this couple and I am so happy about it.



Here you can see the number of each Monchhichi.
The boy is number 13 and the girl is number 23.



The both really look cute, but I wanted to give them a bit more british style,
so I added some items. At the first photo you see the couple as they were originally sold
and at the second photo you see my change: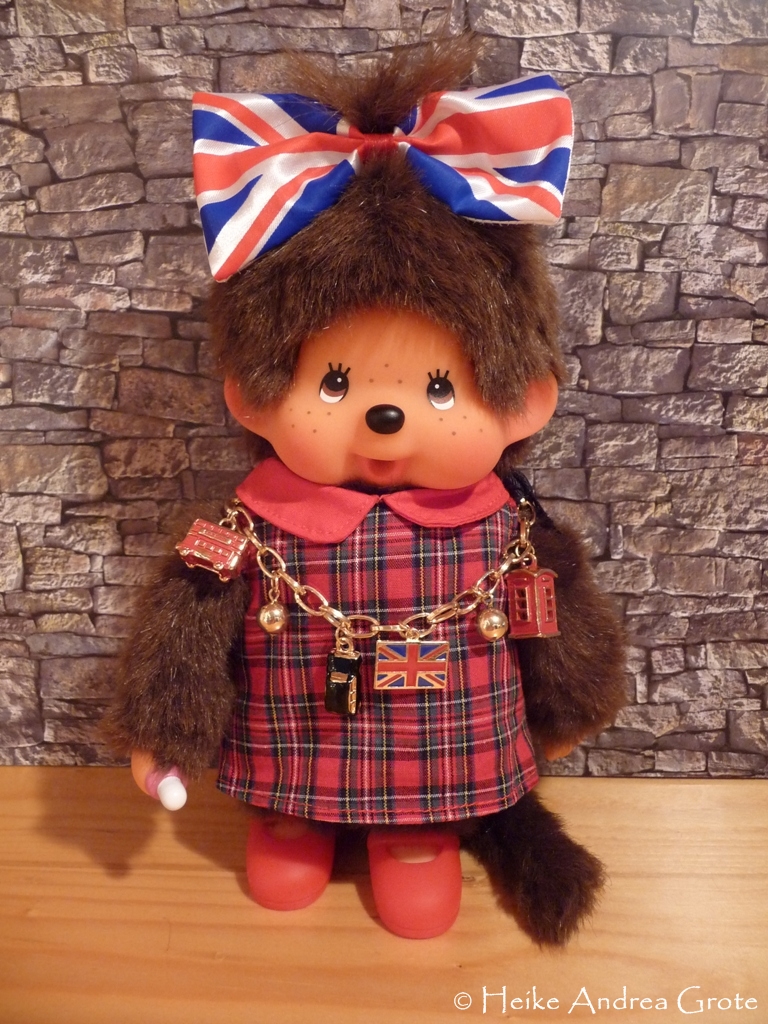 Here you can see the lovely details of that british chain: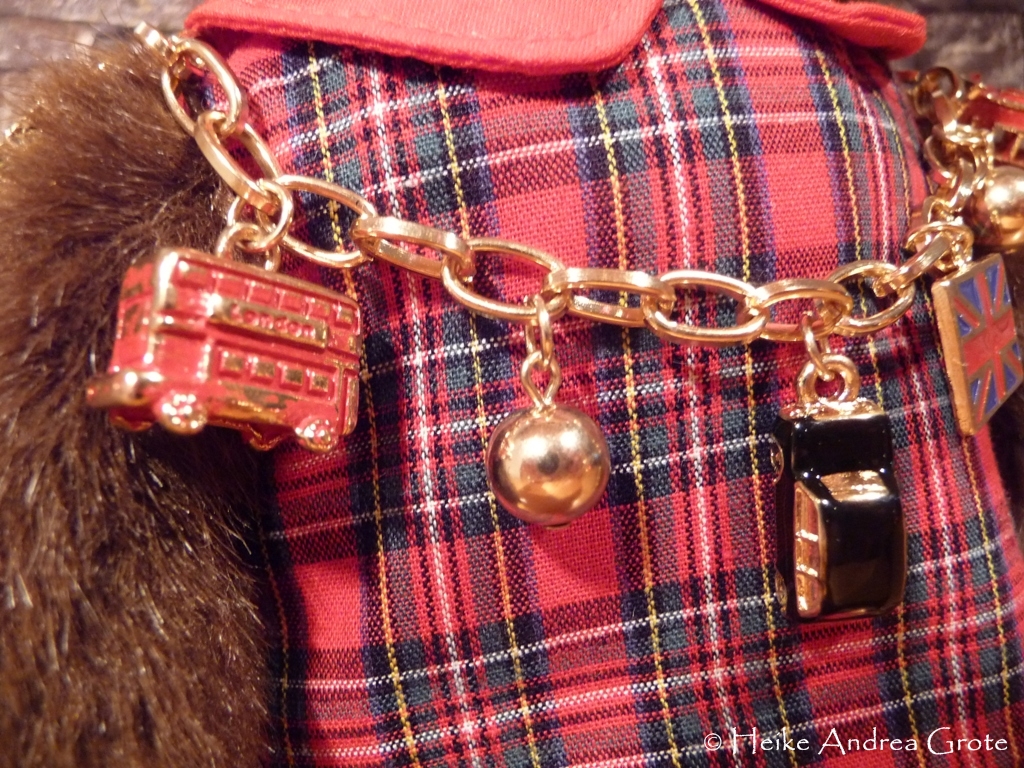 The Monchhichi couple certainly visited London in 2012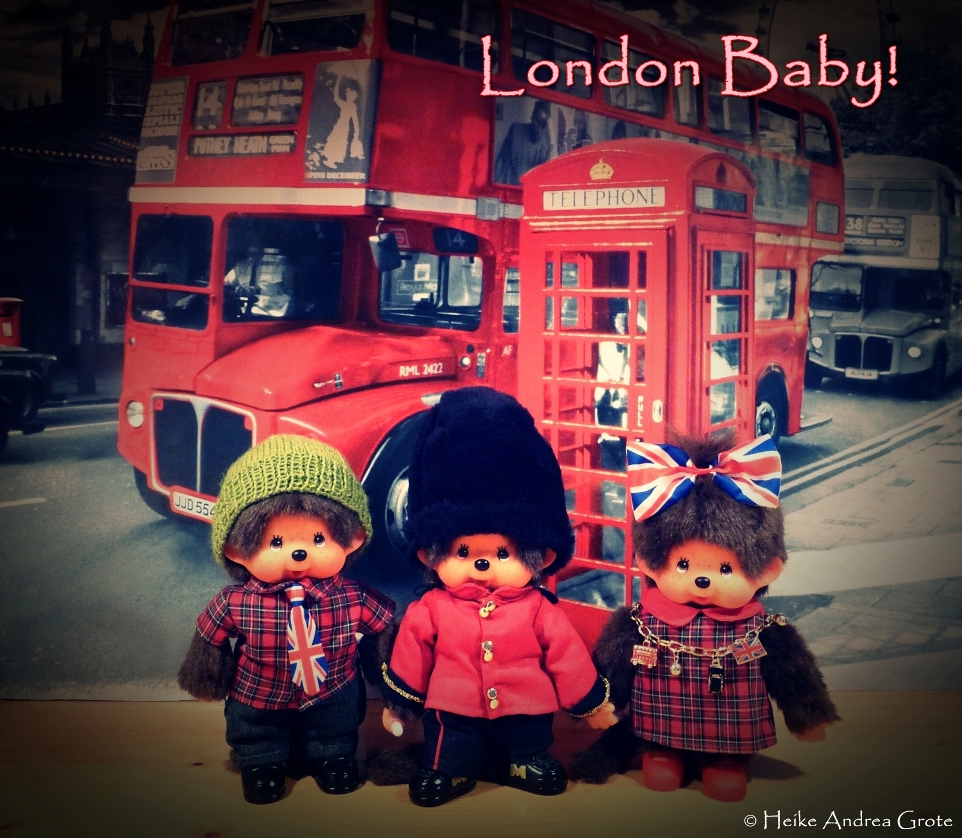 They met a british guardian!






May you take a photo with us?






Our London keepsake photo ♥






I like the red double decker buses.






I love the red telephone houses.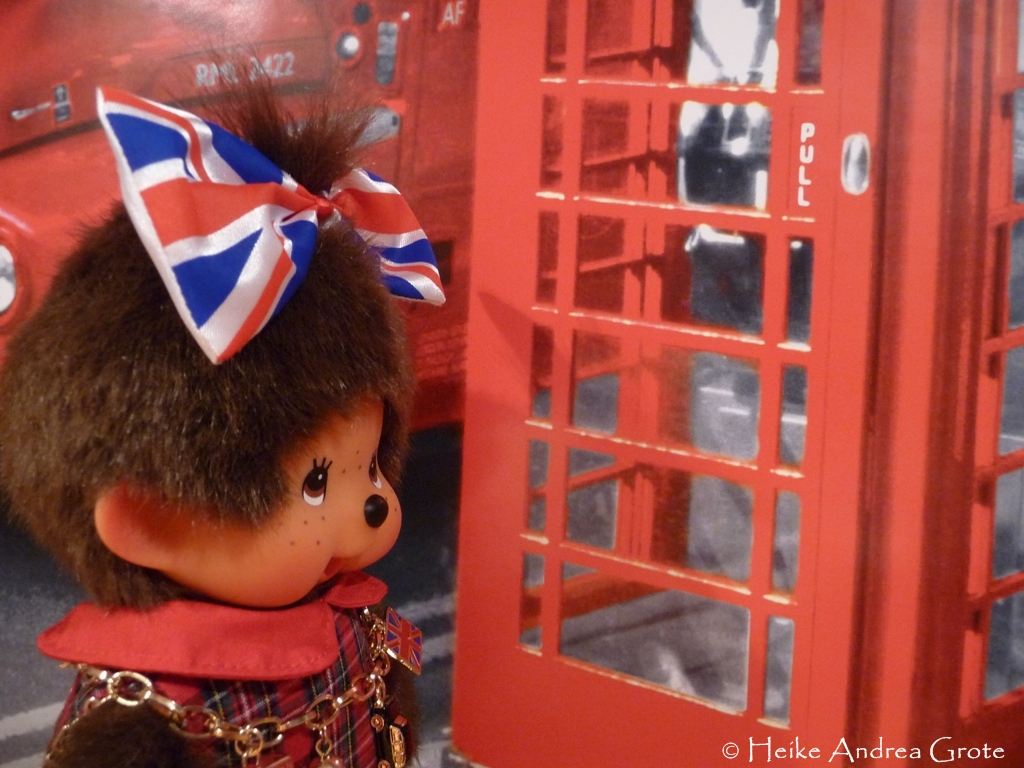 Oh, isn't it wonderful?






...and they are so high!






Wow, Big Ben!!
London was fantastic!







Create a playlist at MixPod.com




Copyright of the Monchhichi photos by Heike Andrea Grote.
You are not allowed to copy or publish them.
Thank you.
back to My Monchhichi Photo Gallery
next Monchhichi