Indian Girl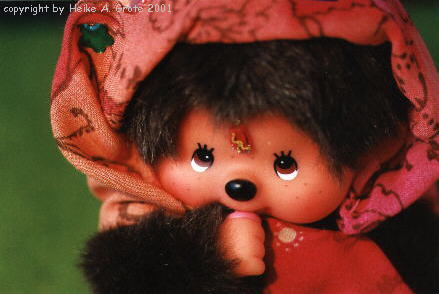 Hello I live in India!
This is my favorite dress. Look at those cute precious stones.
I love to wear my feetchain. It is blue like the sea. I got it at my last birthday.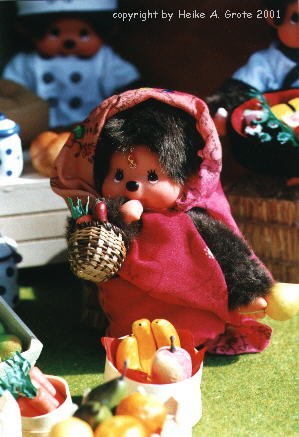 It is so nice to go shopping at the market in the sunshine.
Note from Heike :
I sewed this dress out of red clothing material. I also gave her little blue feet chains at both feets. Here you can see her again from the side view.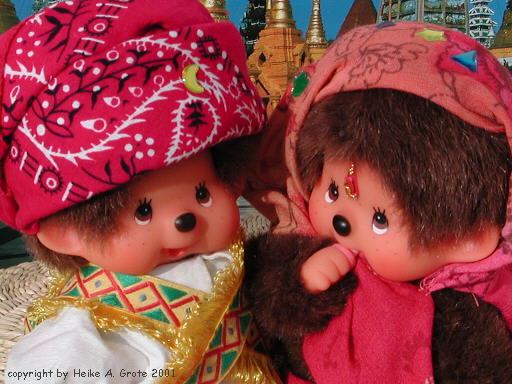 This my boyfriend and me. Do you want to see more photos of him and his snake? Then click on Indian Boy
back to My Monchhichi Photo Gallery