Flower Power Girl
Hello Friend!
Today is a sunny day and I am going to to visit my friends in San Francisco.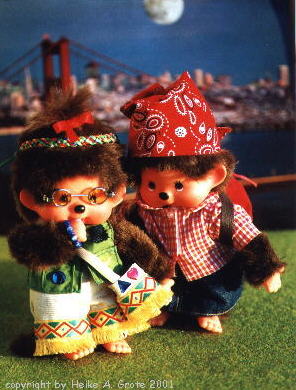 This is my best friend and me in front of the Golden Gate Bridge in San Francisco in the evening. Do you want to see more photos of my friend? Then click on Smart Girl
At sundays I visit my friend at the market, where she sells
flowers
. Look I bought a bouquet of flowers!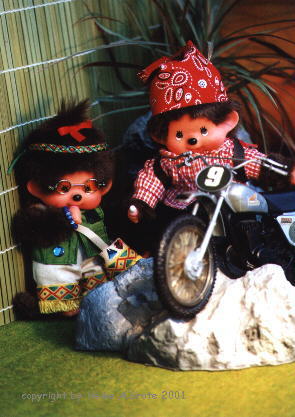 At the weekends I accompany her when she drives with her motor-cycle. Do you want to see more photos of her? Then click at Motor-Cycle Kids
Note from Heike :
Here you can see my "Flower Power Girl". It is absolut unique in the world, because I created the design out of original Monchhichi clothes from Sekiguchi and my own creations.Do you want to see the process of building this girl? Then click here!
back to My Monchhichi Photo Gallery