Monchhichi in Australia

Hello, we are at our honeymoon
and now we would like to explore a little bit of Australia.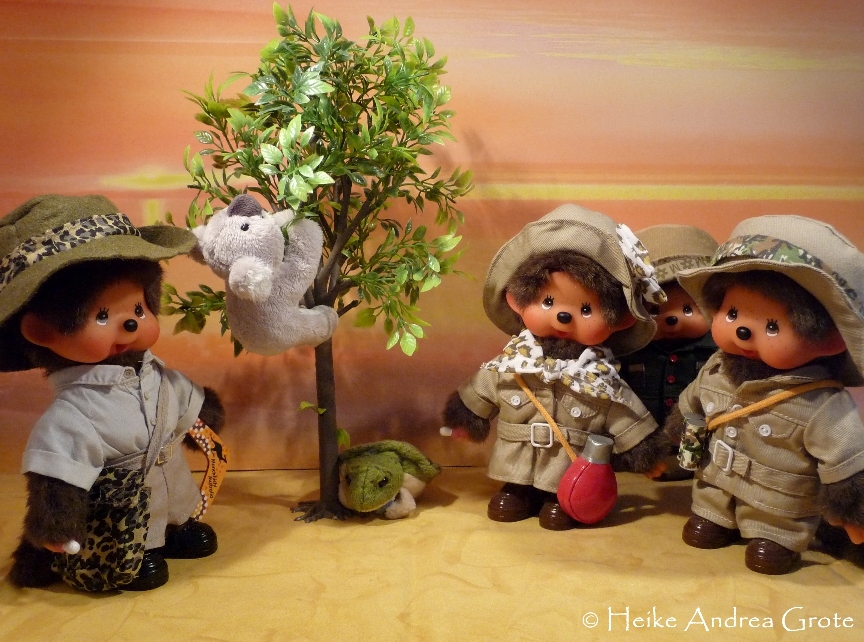 Let's go!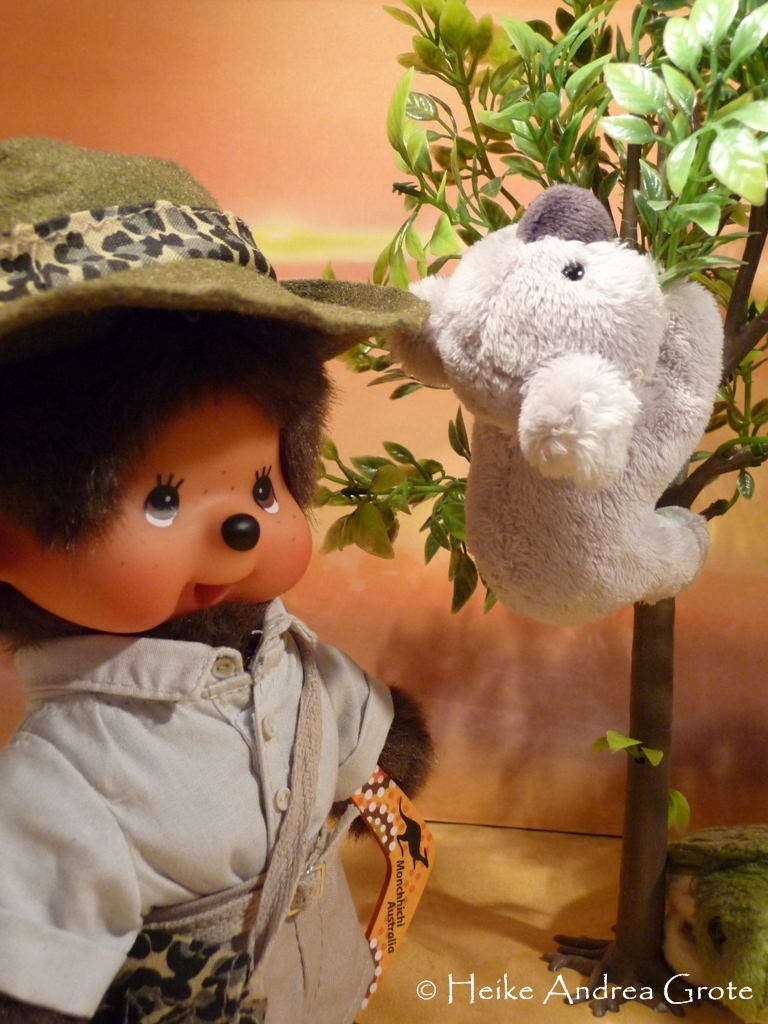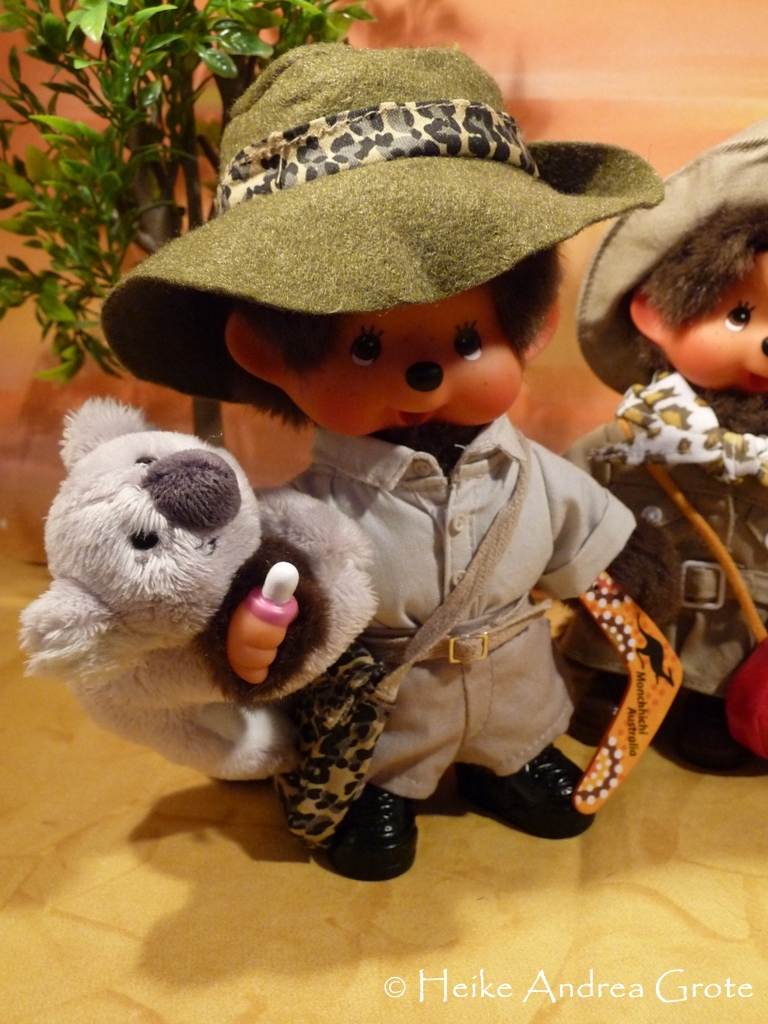 Welcome to australia my friends! At first I want to show you this cute animal.
This is a koala.
Beside the kangaroo
the koala is the most popular symbol for Australia.
The koala is found in coastal regions of eastern and southern Australia.
As with most native Australian animals, the koala cannot legally be kept as a pet in Australia or anywhere else.
The only people who are permitted to keep koalas are wildlife carers and, occasionally, research scientists.






This koala was found wounded and was taken care of at our wildlife station.
So she is accustomed to people.

"Would you like to hold her?"
"Oh, yes!"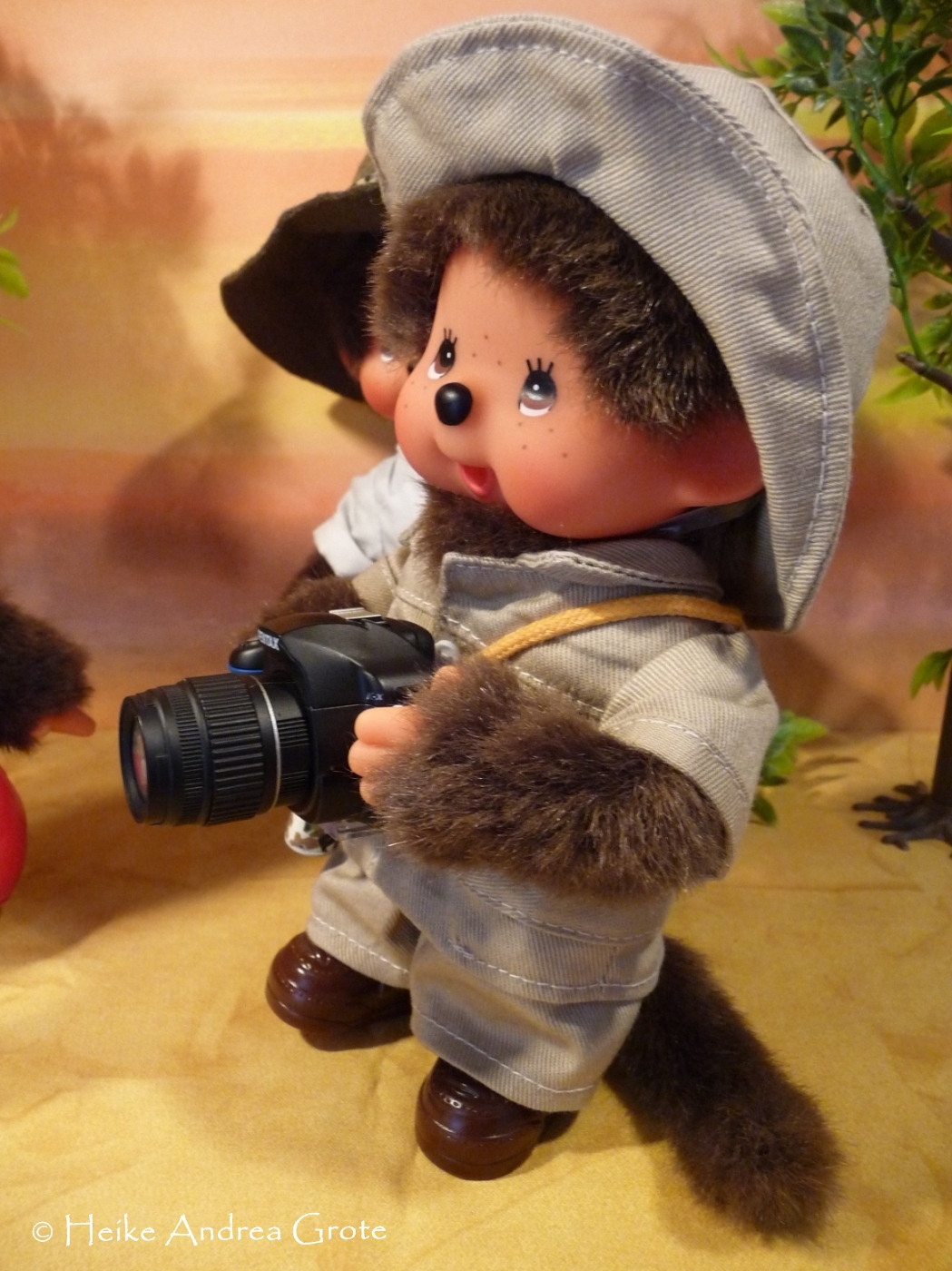 I will take a photo of you.

"Should I take a photo of you both?"
"This would be nice"







"Say cheese!"







Wow, this is a very good camera!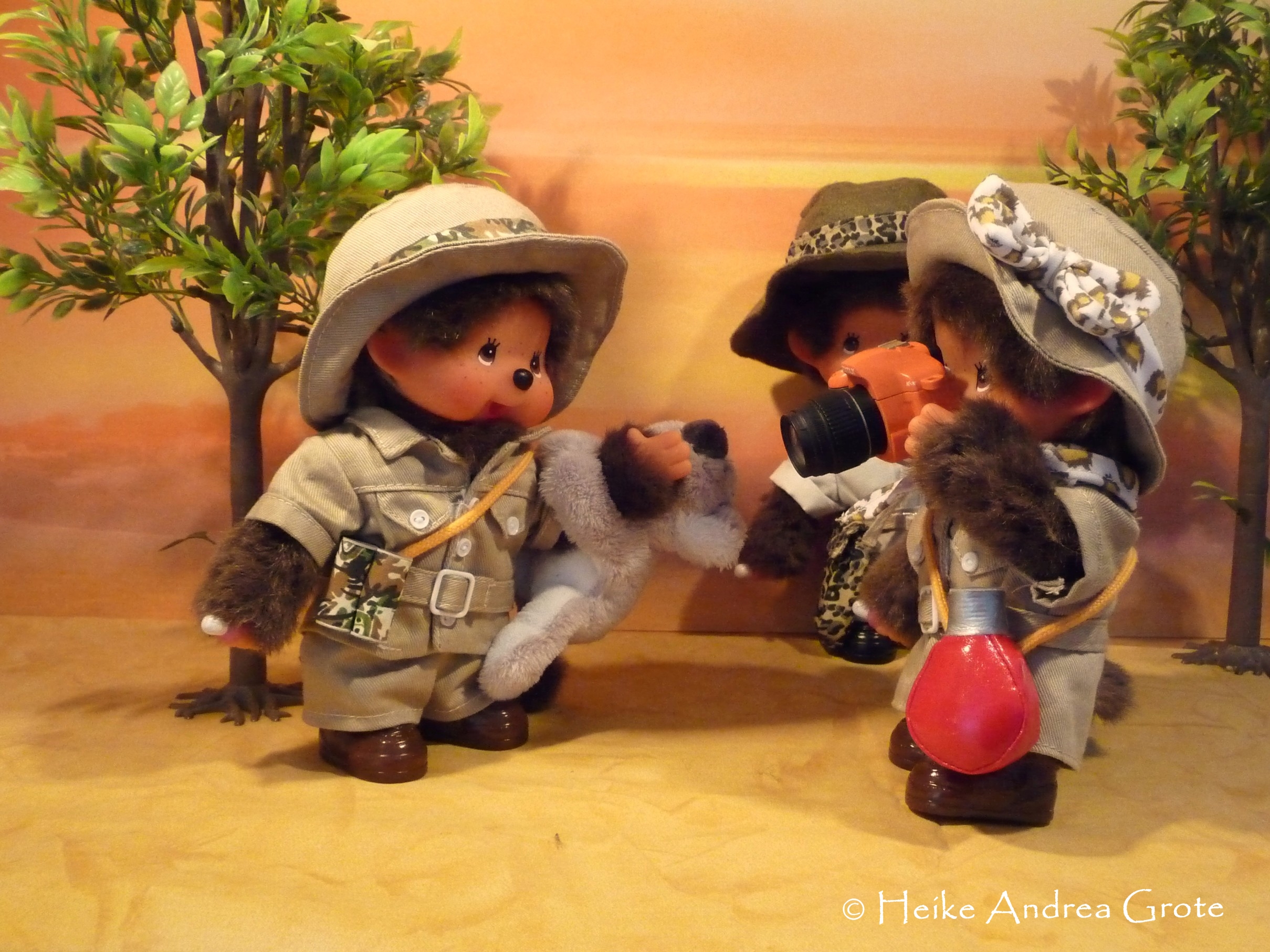 ...and now it's my turn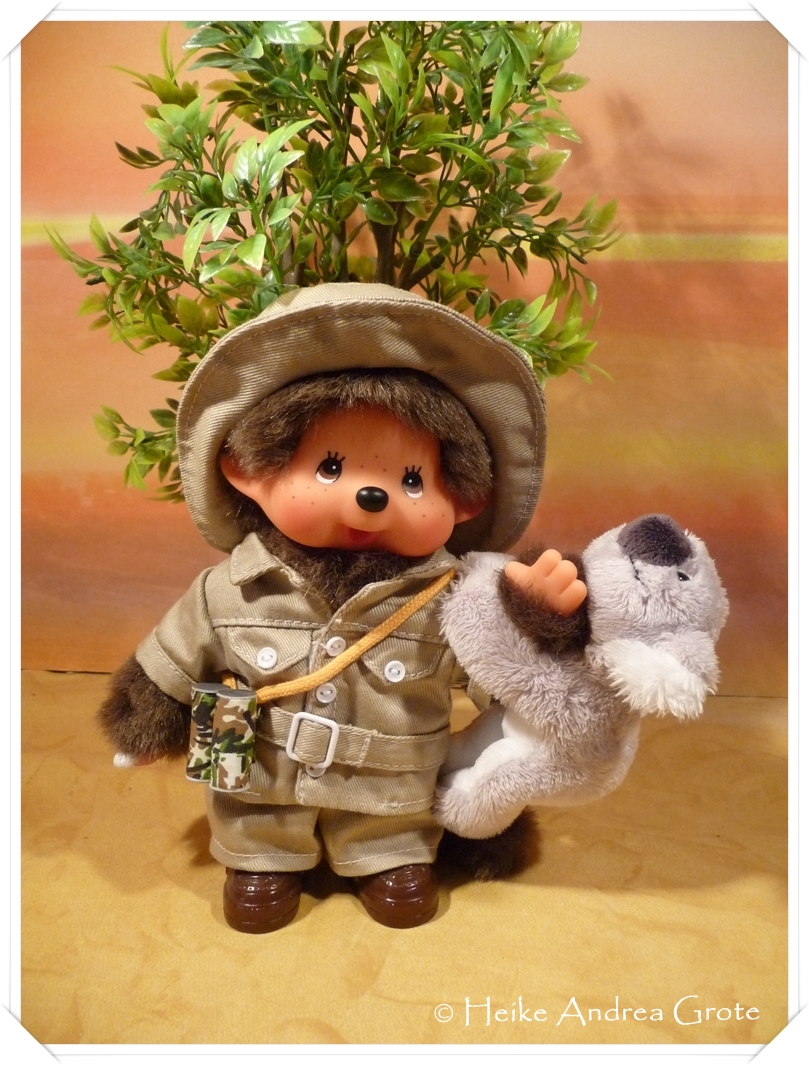 I like my camera a lot!






Monchhichi's Travel Journal - Australia



Here you can see how the australian Monchhichi is sold in his cute box.

Back of the box.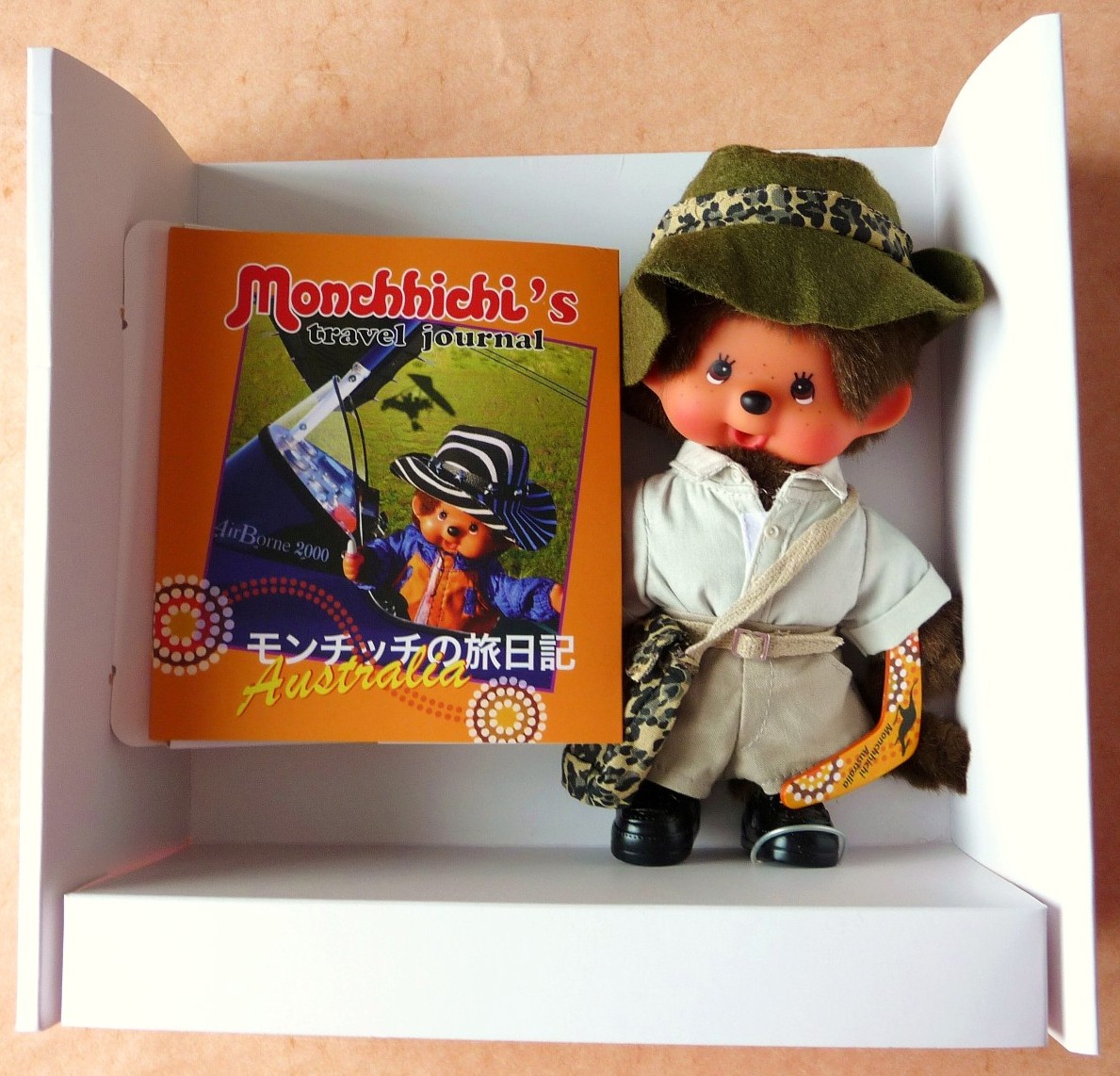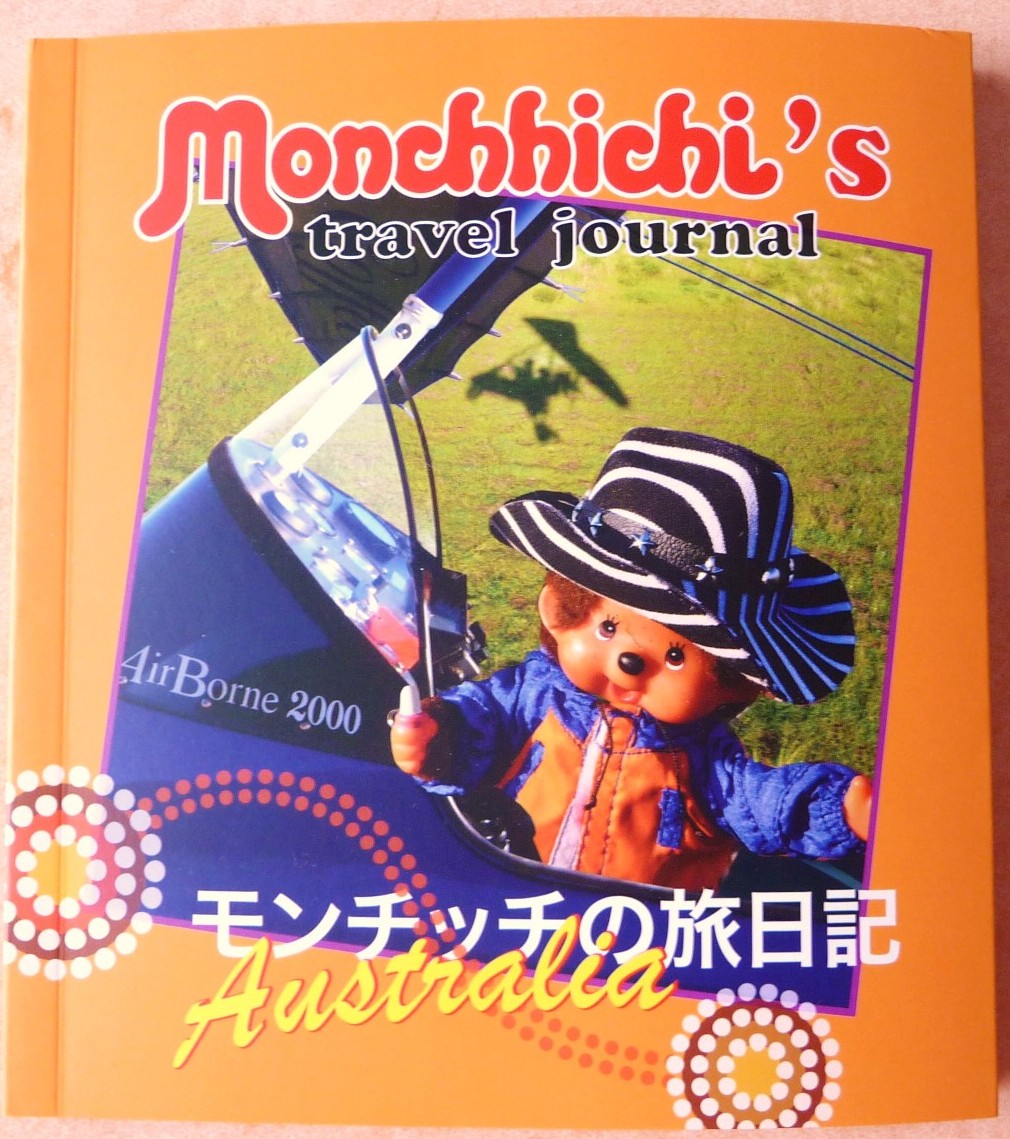 It is the first time, that a Monchhichi is sold with a small journal.
The idea is really cute. The journal is very lovely designed.







Back of the journal.
Create a playlist at MixPod.com
A BIG "Thank you" to my friends Christine and Kaoru!


Copyright of Monchhichi photos by Heike Andrea Grote.
You are not allowed to copy or publish them.
Thank you.
back to My Monchhichi Photo Gallery